February 2022
BIOGRAPHY
| | |
| --- | --- |
| Garner, Helen | How to end a story |
| Levy, Deborah | Real estate |
| Levy, Deborah | Things I don't want to know |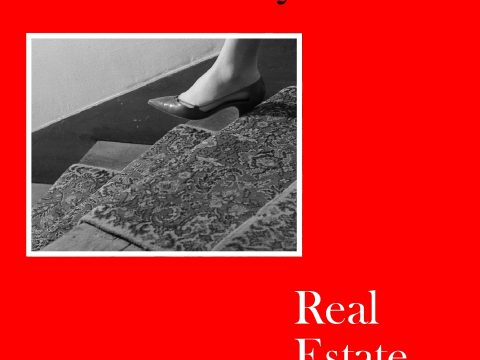 Real Estate / Deborah Levy
In this third installment of her Living Autobiography trilogy, Levy explores real estate with a particular focus on her dream of homeownership. The author begins with the purchase of a banana tree for her new writing shed in London. Throughout the remainder of the book, she chronicles a growing list of possessions both real and imagined, including a pomegranate tree in the garden, horses, a small rowing boat, e-bikes, and a fireplace shaped like an ostrich egg. Having recently left her husband of more than 20 years, the author also investigates the idea of women being treated as real estate. "Never again did I want to sit at a table with heterosexual couples and feel that women were borrowing the space," she writes. Levy's story initially begins as a stream of consciousness but soon evolves into a beautifully written interconnected piece featuring eloquent descriptions of her surroundings and quotes from writers that infiltrate her thoughts: James Baldwin, Gabriel García Márquez, Simone de Beauvoir, Katherine Mansfield, Louisa May Alcott, and W.E.B. DuBois. Levy takes readers along on her travels to a literary festival in Mumbai, her deceased stepmother's apartment in Manhattan, a writing fellowship in Paris, a friend's birthday in Berlin, her childhood house in Johannesburg, and a summer rental home in Greece. Each destination offers a different concept of home. With her youngest daughter leaving for college and her 60th birthday rapidly approaching, Levy also contemplates her feelings of loneliness and solitude, aging, and notions of patriarchy as she comes to terms with her new identity. "In every phase of living we do not have to conform to the way our life has been written for us," she writes. In closing, as Levy inventories her possessions, she is able to find fresh meaning among her belongings. A captivating journey to find a sense of place. Kirkus Review August 2021
GENERAL FICTION
| | |
| --- | --- |
| Allende, Isabel | Violeta |
| Beck, Haylen | Lost you |
| Berg, Ali | Fancy meeting you here |
| Bitto, Emily | Wild abandon |
| Bradford, Barbara Taylor | A man of honour |
| Brookman, Victoria | Burnt out |
| Brooks, Julie | The secrets of Bridgewater Bay |
| Chamberlain, Diane | The last house on the Street |
| Chandran, Shankari | Chai time at Cinnamon Gardens |
| Coble, Colleen | A stranger's game |
| Crutchley, Nikki | To the sea |
| Feeney, Alice | Rock paper scissors |
| Francis, Felix | Iced |
| Gonzalez, Xochitl | Olga dies dreaming |
| Gunnis, Emily | The midwife's secret |
| Hepworth, Sally | The good sister |
| Hickey, Margaret | Cutters End |
| Hoover, Colleen | Verity |
| Lange, Tracey | We are the Brennans |
| Lauren, Christina | The unhoneymooners |
| Marrs, John | The vacation |
| Mason, Daniel | A registry of my passage upon the earth |
| May, Nikki | Wahala |
| McGinnis, Kerry | The missing girl |
| Mitchard, Jacquelyn | The good son |
| Molloy, Aimee | Goodnight beautiful |
| Moss, Sarah | The fell |
| Prose, Nita | The maid |
| Reid, Diana | Love & virtue |
| Rose, Jeneva | The perfect marriage |
| Ryan, Jennifer | The kitchen front |
| Sedira, Samira | People like them |
| Shafak, Elif | The island of missing trees |
| Spindler, Susan | Surrogate |
| Treloar, Lucy | Salt creek |
| Turabi, Siya | The last beekeeper |
| Yanagihara, Hanya | To paradise |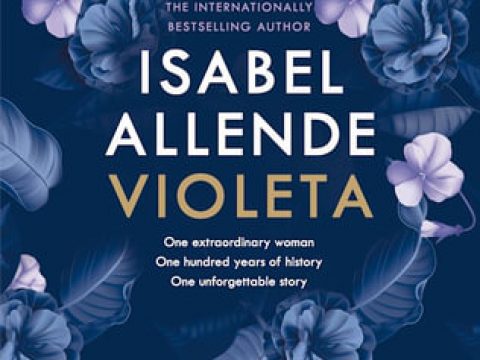 Violeta / Isabel Allende
Regarded by some critics as the world's greatest storyteller, Allende does not disappoint in this sprawling novel covering the recollections of one woman's 100 years. Violeta, born one stormy night in 1920 as her unnamed South American country battled the great pandemic known as the Spanish flu, was the first daughter for her parents after five boys. From that unnamed country … probably Chile … to the USA and Norway, the story covers the next century for that family, centred on the life of Violeta. The description of her businessman father's preparations for the 1920 pandemic rings eerily familiar as he bought large amounts of supplies to last the winter; sent four sons south to work in the family logging business; ordered his wife and her two unmarried sisters who lived with the family to stay indoors; and had two large employees man the property entrance, dissuading looters. With the 1929 stock market crash and Great Depression, he lost everything, his family went into exile in a rural area and a new era started for them. Violeta's Irish-born governess, Miss Taylor, is a constant character in the story, along with the family's eldest brother, and well-loved servants. Included in her 100 years of memories are Violeta's disastrous first marriage, her deeply sensual relationship with a charming scoundrel pilot who fathered her two children, and then the peace and fulfillment of a second marriage. The story charts the political upheavals in her country, the agony of the 'disappeared' opponents of the government, women's rights, lesbianism, drug smuggling and addiction, and the lives of Violeta's two children. Some of the most moving writing comes as Violeta enters old age. Her business success allowed her to fund a foundation helping the victims of domestic violence; and as she prepares for death in 2020, it is during the second pandemic of her long life. Good Reading Magazine, February 2022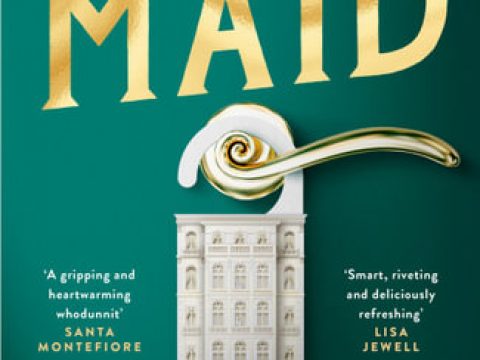 The maid / Nita Prose
The Maid is a clever story that that will keep you guessing until the end despite your best efforts at working out 'The Whodunit'. This book is a little bit The Rosie Project, a little bit Eleanor Oliphant is Completely Fine and a little bit The Thursday Murder Club. With quirky characters and storyline this book captured my interest early on and I was drawn into the world of the 'lowly' housekeeping maid in a luxurious and elite hotel. Molly goes about her business and strives for perfection in every task she completes. She likes rules and likes the order they give her life. She loves her job and has made some friends she can trust through the job; this is particularly important as her treasured and beloved grandmother has recently died leaving her alone in the world. Molly's world is thrown into upheaval when she discovers a dead guest – an extraordinarily rich dead guest! She is soon embroiled in a murder investigation, a situation with no set of rules for her to follow. She is soon flailing with uncertainty and without her grandmother to guide her who can she turn to, who can she trust? We follow Molly as she learns that not everyone who smiles is being nice and not everyone is as honest as she is. This story is well-paced with a variety of interesting and endearing characters. The resolution is a surprise. A wonderful modern story which is sure to appeal to a wide audience and delight many readers. Good Reading Magazine, February 2022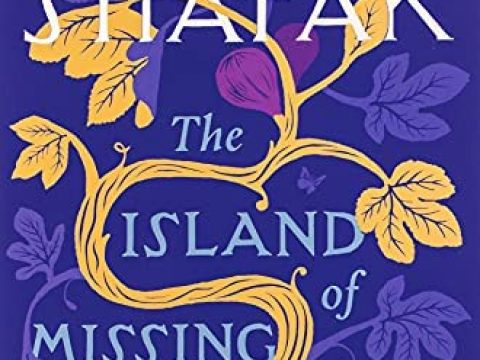 The Island of Missing Trees / Elif Shafak
Shafak is a master of the hybrid genre. The Island of Missing Trees transcends magical realism, historical fiction, and fantasy. Don't expect magical realism in the style of a Murakami or Gaiman, and don't expect historical fiction in the style of Mantel or Doerr. Shafak has found a unique voice in a flooded literary world, and it is sublime. Set largely during the Turkish invasion of Cyprus in 1974, The Island of Missing Trees follows the lives of Defne and Kostas, two teenagers from either side of the war, who find something beautiful in the middle of something horrific. A parallel story takes place in the 2010s, where we meet Ada Kazantzakis, a girl living in London with a secretive family history. What ties these stories together? A fig tree that was there at the onset of war and now remains the only connection Ada has to her homeland of Cyprus. Having been given a school assignment, Ada embarks on uncovering a tense and unsettled family history. One that has laid dormant for decades, but is ready to surface once again. Shafak's characters are deep and soulful. They enlighten the tragic impact this war had on the land. Not only the human cost, but the immeasurable impact on the flora, fauna, and spirits of the land. A highly unique narrator in this novel is the fig tree, and it will steal your heart. The enchanting world Shafak has created is vivid and authentic. Good Reading Magazine, March 2022.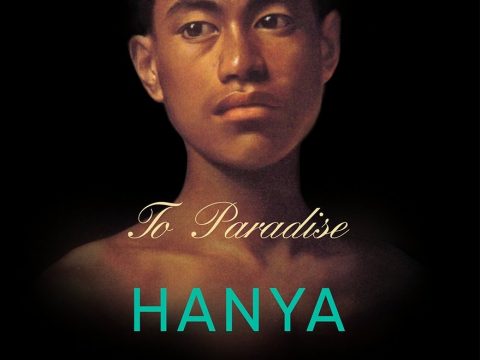 To paradise / Hanya Yanagihara
When Hanya Yanagihara started researching To Paradise, in 2017, her notion of a catastrophic contemporary pandemic was fiction inspired by scientific possibility. With its publication two years after the emergence of COVID-19, elements of this 700-page epic seem prescient. To Paradise explores three versions of America, linked by recurring themes and motifs – a townhouse in Washington Square Park; characters named David, Charles and Edward; definitions of family, guardianship and nationhood; impacts of illness and treatment; issues of race and sexuality; choices relating to love and marriage; and the enduring contrast between the privileged and the disadvantaged. The first section is set in 1893, in an alternative New York that is part of the Free States, where David Bingham's fragility has kept him under the care of his wealthy grandfather, who is brokering a marriage to a 'worthy' suitor. But David's betrothed cannot compare with charismatic and destitute music teacher Edward, whose motivations are ambiguous. Section two is set in 1993 during the AIDS epidemic, and follows another David Bingham – heir to Hawaiian royalty – and his older lover Charles, whose friends are slowly succumbing to the disease. After a farewell party, David reads a letter from his institutionalised father, which attempts to mitigate his limitations as a parent and explain his friendship to Edward, an insurgent seeking to reaffirm Hawaiian sovereignty. Section three shifts to 2093 New York, now renamed Zone Eight and under State control due to decades of devastating pandemics. Charlie's potential is marred by the effects of childhood illness, and her grandfather exerts his diminishing authority to arrange marriage to a man who will protect her. This intelligently crafted, thought-provoking novel should be slowly savoured, to fully appreciate the intricacy and brilliance of Yanagihara's visionary storytelling. Good Reading Magazine, January 2022
HISTORICAL FICTION
| | |
| --- | --- |
| Barker, Pat | The women of Troy |
| Binet, Laurent | Civilisations |
| Miller, Madeline | The song of Achilles |
| Parkyn, Stephanie | The freedom of birds |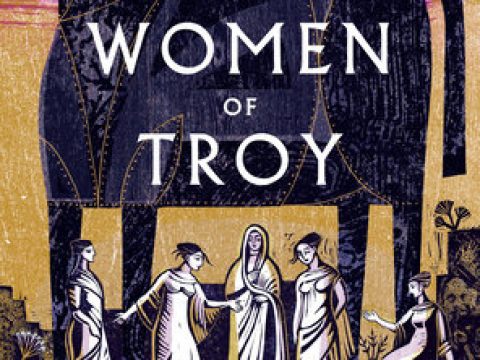 The Women of Troy / Pat Barker
Engrossing follow-up to the gritty reimagining of the Trojan War begun in The Silence of the Girls (2018). Barker opens "inside the horse's gut: heat, darkness, sweat, fear," as Greek soldiers wait to see if the Trojans will wheel the wooden horse into the city and seal its fate. We look through the eyes of Achilles' son Pyrrhus, terrified that he will never live up to the mighty reputation of his dead father. The insecurity behind male violence is a theme from the moment Pyrrhus blunderingly hacks to death Trojan king Priam in front of an altar, a sacrilege that is punished by winds that make it impossible for the Greek ships to set sail for home. Briseis, the enslaved narrator of the previous novel, picks up the story in Chapter 3. Now pregnant with Achilles' child and married (at his request) to a Greek warrior, she's well aware that any misstep on her part could send her back to the slave quarters. Trouble stirs there with Amina, who is determined to properly bury Priam's maimed corpse, left to rot in the open by Pyrrhus. "You're a girl, Amina. You can't fight the kings," Briseis wearily tells her. Her hard-won knowledge that "the only thing that mattered in this camp was power" doesn't prevent Briseis from feeling sympathy in addition to exasperation for idealistic Amina, vengeance-obsessed Trojan royals Hecuba and Cassandra (now slaves), and even for brutal, conflicted Pyrrhus and other male characters drawn with the same shrewdness. Barker's blunt, earthy prose strips the romance from Greek mythology, revealing its foundations in murder and oppression, yet she also understands—and conveys—the stark appeal of these ancient stories as she asks us to reconsider them through the eyes of their victims. As with her masterful Regeneration trilogy, the inconclusive close of this volume leaves readers hungry to know what happens next to a host of complex and engaging characters. Vintage Barker: challenging, stimulating, and profoundly satisfying. Kirkus Review August 2021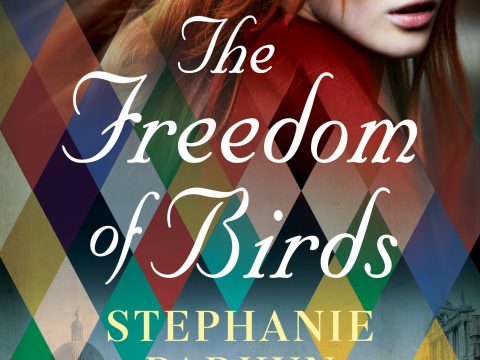 Freedom of Birds / Stephanie Parkyn
As a history buff and a lover of fairy tales and folklore, I was definitely intrigued by the premise of The Freedom of Birds. I was not disappointed. The novel spans from 1807 to the first defeat of Napoleon in 1814. This was a time of great change and upheaval, and Parkyn brings this period vividly to life through meticulous research and dazzling prose. The novel follows Remi, Pascal and Saskia, three orphans who form a family of sorts, united by their love of performance and storytelling. All three characters are grappling with issues of abandonment and dispossession, each yearning to discover their origins and find a place to belong. All three made for captivating protagonists, and it was a genuine pleasure to follow their stories. The Freedom of Birds is a vividly imagined and unforgettable tale of love, hope and friendship. Above all, though, this a novel about stories, one that celebrates the rich tradition of oral storytelling. If you're looking for a sweeping historical novel to get wrapped up in this Christmas, try The Freedom of Birds. Better Reading December 2021
MYSTERY
| | |
| --- | --- |
| Aegisdóttir, Eva Björg | Girls who lie |
| Arnaldur Indrioason | The darkness knows |
| Bennett, S. J. | A three dog problem |
| Burke, Alafair | The girl she was |
| Gardner, Lisa | One step too far |
| George, Elizabeth | Something to hide |
| Golding, Melanie | The replacement |
| Granger, Ann | Mystery in the making |
| Hyland, Adrian | Canticle Creek |
| Kane, Darby | The replacement wife |
| Khan, Vaseem | The dying day |
| McCourt, Kellie | Murder most fancy |
| Mukherjee, Abir | The shadows of men |
| Musso, Guillaume | The secret life of writers |
| Paretsky, Sara | Love & other crimes |
| Patterson, James | NYPD Red 6 |
| Rhodes, Kate | Devil's table |
| Truss, Lynne | Psycho by the sea |
| Walter, B. P. | The dinner guest |
| Willingham, Stacy | A flicker in the dark |
| Miscellaneous | Best crime stories of the year |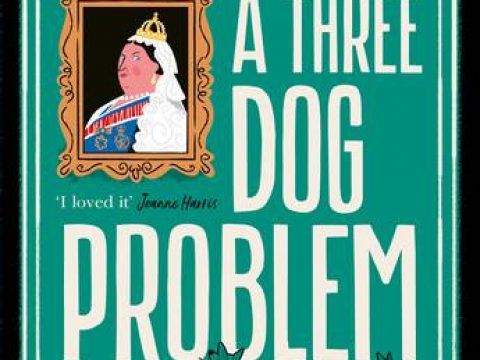 A Three Dog Problem by SJ Bennett
Sir Simon Holcroft, the Queen's Private Secretary, finds the dead body of a staff member by the swimming pool at Buckingham Palace. The death is accepted as a tragic accident. Before we're given further details, we're whisked back in time to October 2016. The Queen is complaining to Prince Philip that a favourite painting of HMY Britannia mislaid during refurbishments, is now on the wall of the office of the Second Sea Lord. She asks Rozie, her Assistant Private Secretary, to find out how that happened and to have the art work returned. Rozie learns that around the 1980s, when records were somewhat haphazard, many items 'disappeared'. She also discovers the staff member found dead by the pool had an MA in art history, and had been assistant curator of the Royal Collection around that time, when suddenly transferred to household duties. When the Queen discovers that three members of the household have received poison pen letters she asks Scotland Yard if DCI David Strong could be spared to investigate. Strong helped out with a problem at Windsor Castle, featured in The Windsor Knot, the first book in 'The Queen Investigates' series. When further disclosures surface, including another death that had been considered an accident, the Queen wonders if current events are linked. She decides on a strategy that's clever, subtle and eventually successful. Fans of Royalty, those interested in how a Constitutional Monarchy operates, and lovers of the BBC TV program Fake or Fortune will not want to miss reading this mystery. Good Reading Magazine, March 2022.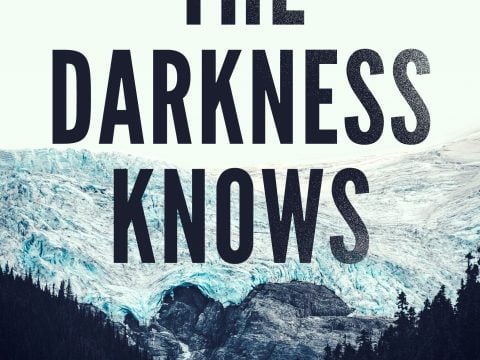 The Darkness Knows / Arnaldur Indridason
The reopening of a cold case brings sketchy characters out of the woodwork and triggers deep emotion in a retired detective. While exploring an Icelandic glacier, a group of German tourists stumble upon the well-preserved corpse of Sigurvin, a young man who disappeared 30 years ago. Konrád, the retired detective who worked the case, gets a call from his friend Svanhildur, a pathologist at the National Hospital, urging him to take a look at the body. A large head wound confirms that the death was most likely murder. Konrád has long believed that Hjaltalín, a man who threatened Sigurvin, was responsible for his death. The suspect was never brought to justice but suffered public infamy. When Hjaltalín, now elderly and frail, is taken into custody, he requests a meeting with Konrád, professes his innocence, and pleads to be exonerated—and then, days later, he dies. Once Konrád reluctantly begins a new investigation, he notices glaring omissions in the record and gets an odd visit from a woman whose brother, killed in a suspicious car accident, may have witnessed the crime as a child. His labyrinthine probe unearths secrets that have been buried for decades. Indridason methodically builds a portrait of Iceland with a large cast of nuanced characters unsettled by past events. In dredging up the past, Konrád must also confront his complex relationship with his own abusive father, whose murder was unsolved as well. The intricate plot poignantly depicts community crosscurrents, past and present. Kirkus Review August 2021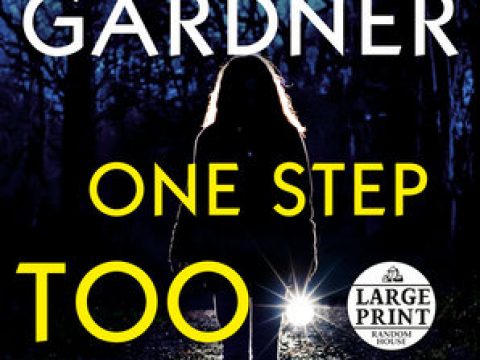 One Step Too Far / Lisa Gardner
Frankie Elkin, a miraculous finder of missing persons, seeks a man who wandered into the wilderness and was never seen again. Last seen rescuing a missing teenager from the gritty streets of Boston, Frankie embarks from a bus in Ramsey, Wyoming, drawn in by the story of hiker Timothy O'Day, who's been missing for five years, and the last-gasp efforts of his father, Martin, to search for his remains. Frankie has some regrets about leaving Boston, but she's called to find those others have given up on. She manages to finagle her way on to the search party, which in addition to Martin includes a local guide; a search-and-rescue dog and her handler; a Bigfoot expert; and Tim's friends, who were in the woods with him when he went missing. In the years since, they've moved on with their lives, but they are carrying guilt and secrets about the night Tim disappeared. As they all head into the unforgiving wilderness, it quickly becomes apparent that someone is deeply threatened by this effort to find Tim's body. As she endeavors to draw the truth from each member of the search party, Frankie can tell that she's in over her head, and not only because she's an inexperienced outdoorswoman. Could Tim still be alive and looking for revenge, or is there a more dangerous secret that someone would kill to protect? Gardner is incredibly skilled at developing tension and suspense; she's equally skilled at slowly revealing complex characters and their secrets. Both gifts reinforce each other in this novel. If Frankie is out of her element, so are we: It's not often that a thriller so deeply casts us into the darkness of both nature and the human heart. Terrifying, primal, and very, very tense. Read it with your heart in your throat—but read it. Kirkus Review January 2022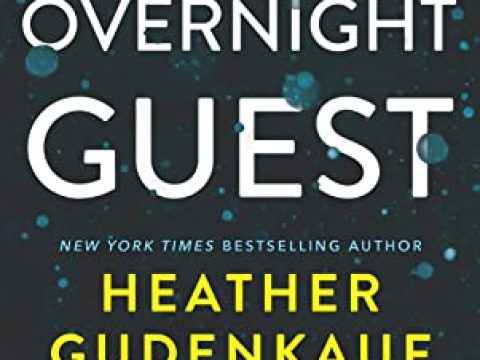 The Overnight Guest / Heather Gudenkauf
A contemporary mystery may hold the key to a 20-year-old murder and abduction case. As a blizzard rages across the Iowa plains, true-crime writer Wylie Lark steps outside with her dog—and discovers a half-frozen child in her front yard. When revived, the boy shows clear signs of abuse and trauma, so Wylie braves the elements to see if perhaps he's been in a car accident. Sure enough, a truck crumpled in the ditch leads Wylie to another body, a clearly injured woman, also almost frozen to death. Who are these two strangers who are willing to risk their lives to run away from something—or someone—in the midst of such terrible weather? Intercut with this unspooling mystery is another that took place 20 years earlier in the same small town: A family was murdered, their daughter the only survivor, and the daughter's friend went missing the same night and has never been found. Gudenkauf offers a third narrative strand, told from the perspective of a young girl who lives with her mother and fears the occasional visits of a brutal, abusive father figure. Of course, all of these narratives will share a solution in the end. Up to this point, the suspense that Gudenkauf creates and builds into each separate story is masterful, terrible, and absolutely addicting. The problem: the solution feels arbitrary and, ultimately, disappointing. There are no clues leading the earnest reader to the answer, just an author's deus ex machina. Despite an actively plotted climax and a gesture toward a hopeful ending, the unknown is the lifeblood of this novel; once the truth comes out, the energy, originality, and interest wink out, too. Tense, taut, and terrifying—until the reveal. Read the first 43 chapters and be satisfied. Kirkus Review January 2022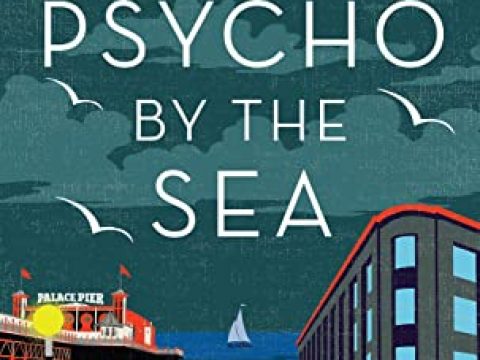 Psycho by the Sea / Lynne Truss
A fourth installment in the endless and lopsided battle between the forces of good and evil in 1957 Brighton. As Inspector Steine, who shot London gang lord Terence Chambers to death, is feted as a hero, Chambers' allies plot revenge. Within a few short days, Barrow-Boy Cecil, whose street trade in mechanical bunnies barely conceals his alliance with the local gang, goes missing; Len the Photographer is coshed during a burglary of his archives; psychopathic carpenter Geoffrey Chaucer, who has a history of beheading coppers, escapes from Broadmoor; Nicky Garroway, the Chambers henchman who helped him make his getaway, is murdered; and, worst of all, charlady Palmeira Groynes abruptly abandons her post in the Brighton Police Station. Constable Peregrine Twitten knows that Mrs. Groynes is the criminal mastermind behind every crime in Brighton, but he doesn't know that she's targeted Gosling's department store, whose owner, Harold Gosling, employs as his assistant Adelaide Vine, a criminal with a criminal family pedigree. As ex–Milk Girl Pandora Holden continues her hopeless pursuit of Twitten and Eliza Thorpe, Twitten's widowed landlady, sets her cap on his dim colleague Sgt. Jim Brunswick, Mrs. Groynes plots to kill Steine and knock over Gosling's in a heist that will make canny use of the store's state-of-the-art technology. Truss keeps the teapot simmering with baroque subplots, throwaway jests, and insinuations of further hidden relationships so amusing and disconnected that many readers will lose the thread of the main story. Not that there's anything wrong with that. As diverting and inconsequential as a Rube Goldberg contraption for committing some felonies and barely preventing others. Kirkus Review November 2021
NON FICTION
| | |
| --- | --- |
| Adcock, Bronwyn | Currowan |
| Baker, Mark | The Emperor's grace |
| Brown, Brene | Atlas of the heart |
| Christian, Bret | Stalking Claremont |
| Dapin, Mark | Public enemies |
| Eliot, Henry | The Penguin classics book |
| Jackson, Davina | Australian architecture |
| McCalman, Janet | Vandemonians |
SCIENCE FICTION & FANTASY
| | |
| --- | --- |
| Eggers, Dave | The every |
| Martine, Arkady | A desolation called peace |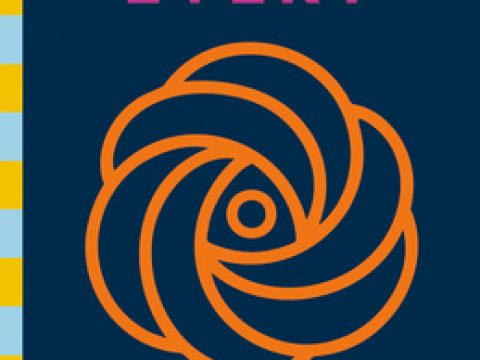 The Every / Dave Eggers
The tech-driven nightmare of The Circle (2013) grows even darker in this sequel. In The Circle, Eggers imagined an unnamed Google- and Facebook-like entity growing ever more invasive in our private lives. Headlines having validated his bleak vision of tech monopolies, he's doubled down for this near-future dystopian yarn. The Circle has bought "an ecommerce behemoth named after a South American jungle," becoming an all but inescapable megacorporation called the Every, though pockets of "trogs" attempt to escape its grip of constant surveillance. Delaney, the novel's hero, is a trog eager to destroy the Every from the inside. Her method is to propose ideas that are outrageous or horridly invasive enough to prompt mass revolt: a resentment-sowing tool to determine how sincere your friends and family are being toward you, a virtual tourism app that dissuades people from eco-unfriendly travel (thus outraging a host of industries), algorithms that whittle away personal choice. The cruel joke, of course, is that society rapidly accepts every surveillance-heavy, technofascist idea she helps introduce. Eggers' outsize caricature of big tech is meant as satire, a bulwark against his assertion that "humor does not easily survive the intense filtering that the twenty-first century made mandatory." But the jokes are mostly relegated to product jargon (AuthentiFriend, OwnSelf, PrefCom, KisKis) or Orwellian lines ("The World Wants to Be Watched"), though a witty set piece attacks algorithmic attempts to defang classic novels. Otherwise, much as in The Circle, Eggers is lecturing behind the thinnest scrim of a plot: The fates of Delaney, the Every, and humanity are never in doubt. The novel's rollout reflects Eggers' anti-monopolist ethos: It was made available exclusively to independent bookstores a month before wide release. But it's a baggy, plodding jeremiad however you acquire it. Further proof that noble values don't guarantee good fiction. Kirkus Review November 2021
TRAVEL
| | |
| --- | --- |
| Annear, Robyn | Adrift in Melbourne |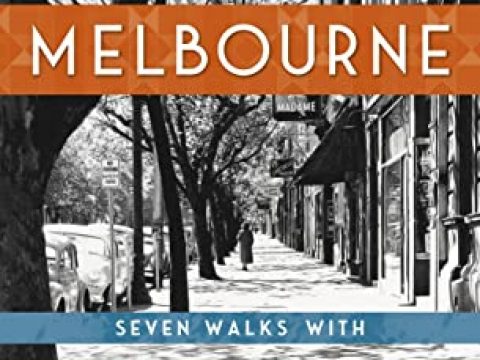 Adrift in Melbourne / Robyn Annear
Melbourne's streets have always been marvellous—but the proud facades of the nineteenth-century boom aren't the half of it. What about the stories behind them? The great corset scandal of Melbourne's belle epoque; The heritage-listed toilets out the back of the Rialto; The exploits of the women who ran the brothels in Little Lonsdale Street; The reason George Mallaby starred in Homicide wearing a hat two sizes too small. This book contains a series of walks created by Robyn Annear to showcase the hidden histories we might scurry past every day, the buildings now gone and the extraordinary characters who inhabited them. Charming, erudite and frankly gossipy, Annear's highly entertaining guide to Melbourne past and present need not be experienced on the move. But whether you enjoy it from a tram stop or an armchair, Adrift in Melbourne will inspire you to unleash your inner flâneur on the lurking surprises of this great city. Text Publishing December 2021
New additions to eBooks at SMSA
EBOOKS
| | | |
| --- | --- | --- |
| General novels | Allsopp, Kimberley | Love and other puzzles |
| General novels | Cuskelly, Maryrose | The cane |
| General novels | Kalus, Michelle | Fancy meeting you here |
| General novels | Rees, Tracy | The rose garden |
| General novels | Ryan, Jennifer | The kitchen front |
| Mystery | Barber, Lizzy | Out of her depth |
| Mystery | Coulter, Catherine | Vortex |
| Mystery | Gudenkauf, Heather | The overnight guest |
| Mystery | Manansala, Mia | Homicide and halo-halo |
| Mystery | McCourt, Kellie | Murder most fancy |
| Mystery | McKenzie, Dinuka | The torrent |
| Travel | Annear, Robyn | Adrift in Melbourne |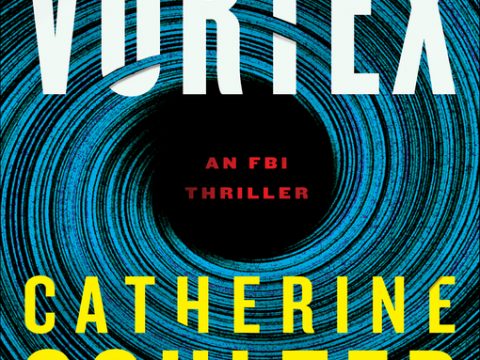 Vortex / Catherine Coulter
A missing person's case kicks off bestseller Coulter's nail-biting 25th FBI thriller (after 2020's Deadlock). Journalist Mia Briscoe has never forgotten her college friend Serena, who disappeared at a rave seven years earlier. When another college friend contacts Mia after discovering photos of the rave on an old phone, Mia turns to FBI agent Lacey Sherlock for help in finding Serena. The stakes rise when it appears that one of the men at the rave was a blue-blooded politician whose race for New York City mayor Mia happens to be covering. Meanwhile, Lacey's FBI agent husband, Dillon Savich, is looking into an attack on a CIA agent and how it might be linked to the disappearance of another CIA agent and the flash drive he got from an operative who was killed in Iran. The danger intensifies for Savich and Sherlock as they get closer to uncovering the answers to their respective investigations. Coulter does her usual fine job of building suspense by shifting between the parallel narratives. This long-running thriller series shows no sign of losing steam. Publishers Weekly, August 2021
Homicide and halo-halo / Mia Manansala
Lila Macapagal can't bring herself to tell her partners that she's not ready for the soft opening of her dream, the Brew-ha Cafe. She's still traumatized by a murder and being held by a killer several months ago. She ignores a police detective's suggestion to go into therapy; instead, she agrees to be a judge for the biggest local event of the year, the Miss Teen Shady Palms Pageant (Lila was a former winner). When she finds the body of the pageant sponsor, who's a fellow judge, Lila's cousin Bernadette is the primary suspect. Bernadette had just argued with the man over his predatory behavior toward a teen. Lila and Bernadette have always been rivals, but Lila is willing to look for the real killer, until, once again, she becomes a target. While the follow-up to Arsenic and Adobo is a cozy mystery, it's darker, dealing with PTSD, predatory behavior, dismissive attitudes toward mental health, and other issues. Filipino American food and culture, as well as family and community, remain essential elements in the story. Publishers Weekly, January 2022
The kitchen Front / Jennifer Ryan
Ryan's wonderful latest takes her back to the British WWII homefront she chronicled in The Chilbury Ladies' Choir. This time through, the spotlight is on women making due under the restrictions of food rationing. Ryan structures the novel around a cooking competition in 1942, with the prize being a cohosting position on a food-themed radio program. Four contestants from a small town 15 miles south of London become unexpected friends as they compete for the prize: frazzled war widow Audrey Landon, her social-climber sister, Gwendoline; orphaned kitchen maid Nell Brown; and secretly pregnant chef Zelda Dupont. While the men of the novel tend to be one-dimensional villains or saints, the main characters grow in surprising but believable ways as they find ways to help each other after competing. A master of plotting and working in different registers, Ryan weaves in a romance for Nell and a subplot involving Gwendoline's abusive husband while keeping the cooking competition front and center, complete with tempting recipes. Readers with an appetite for homefront WWII novels will find this deeply satisfying. Publishers Weekly, December 2020
AUDIOBOOKS
| | | |
| --- | --- | --- |
| General novels | Brazier, Elizabeth Jane | Good rich people |
| General novels | Davis, Fiona | The Magnolia Palace |
| General novels | Ho, Jean Chen | Fiona and Jane |
| General novels | Wibberley, Emily | The roughest draft |
| Mystery | Amphlett, Rachel | The lost boy |
| Mystery | Bateman, Daisy | Murder goes to market |
| Mystery | Crane, Pamela | A slow ruin |
| Mystery | Miranda, Megan | Such a quiet place |
| Mystery | Parker, Robert B. | Bye bye baby |
| Mystery | Springer, Nancy | The case of the peculiar pink fan |
| Mystery | Taylor, Rebecca | The secret next door |
| Mystery | Thompson, Victoria | Murder on Washington Square |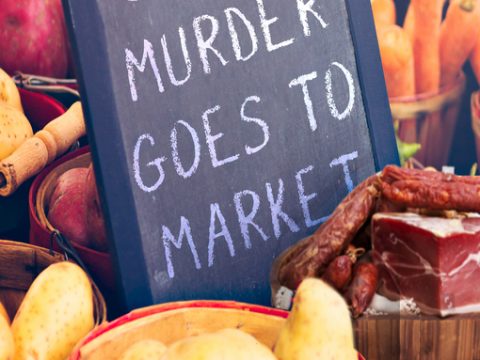 Murder goes to market / Daisy Bateman
Set in the seaside town of San Elmo, Calif., Bateman's entertaining debut and series launch introduces former software engineer Claudia Simcoe, who now runs a marketplace for independent businesses selling "local and/or artisanal" products. Claudia has the unsavory task of confronting Lori Roth, owner of Lori's Handmade Creations, when she discovers that Lori's merchandise is in fact made in factories and available online at significantly cheaper prices. The next morning, Claudia arrives to open the marketplace and finds Lori dead, hit on the head with a pickle jar and garroted with a cheese-slicing wire. Unfortunately for Claudia, police chief Bill Lennox, a "man with a face like a disappointed frog," wants to pin the death on her. Evidence starts stacking up, and Claudia has no choice but to investigate on her own. Another death raises the stakes. Claudia's lively and often highly amusing narration presents plausible potential suspects and motives galore—all this plus intelligent furry and feathered friends. Cozy fans will eagerly await Claudia's next adventure. Publishers Weekly, April 2020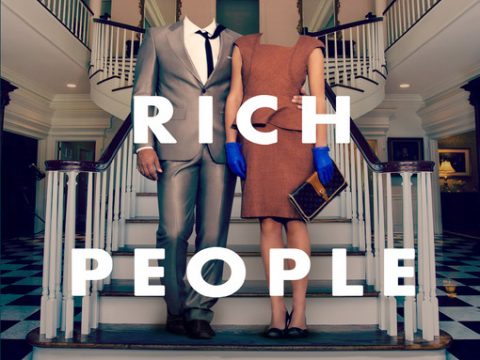 Good rich people / Elizabeth Jane Brazier
Lyla Herschel, the principal narrator of this fiendish psychological thriller from Brazier (If I Disappear), suffers from boredom, as does her super wealthy husband, Graham, with whom she lives in a grand house perched on a cliff in the Hollywood Hills. To alleviate their mutual emotional ennui, the couple initiate a dangerous game with the well-to-do tenants they solicit for the guesthouse on their property. Meanwhile, Demi Golding, who's homeless, stumbles into a once-in-a-lifetime opportunity to take on the identity of a well-paid director of a tech company. Lyla is happy to accept Demi when she applies to be their new tenant, and she soon becomes unwittingly engaged in Lyla and Graham's nefarious schemes. Brazier plays delicious homage to Richard Connell's "The Most Dangerous Game" and Nathaniel West's The Day of the Locust as the action builds to a climactic out-of-control 30th birthday party that involves guests in a battle of "simunition" ("Real guns but fake ammunition"). Along the way, the two women—one trapped in a dead-end marriage, the other in an audacious attempt to improve her social status—bond. Readers with a taste for the idiosyncratic and the macabre will find much to relish. Publishers Weekly, November 2021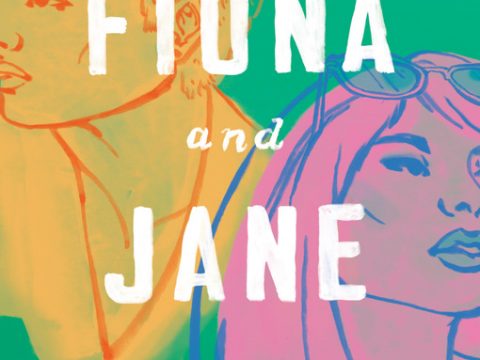 Fiona and Jane / Jean Chen Ho
In Ho's intimate debut collection, two childhood friends, Fiona and Jane, grow up, grow apart, and then back together. The first story, "The Night Market," begins with 18-year-old Jane's visit to her father in Taiwan. On her last night there, her father reveals he's in love with his male friend Lee and that he will not be returning to Jane and her mother in Los Angeles. Reeling after this revelation, Jane reflects on her parents' relationship and her own budding romantic feelings toward her female piano teacher. From there, the stories follow more or less chronologically, with "Go Slow," flashing back to an eventful night drinking soju at a strip mall Korean bar when Fiona and Jane are 16, then forward to Fiona's ambitious move to New York with her boyfriend, Jasper, after college in "The Inheritance," while Jane stays in California. "Cold Turkey" finds Jane grieving over her father and breaking up with her girlfriend. In later stories, Fiona leaves both law school and a cheating Jasper, and the old friends reconnect. Ho excels at creating characters whose struggles feel deeply human. This packs in plenty of insights about love and friendship. Publishers Weekly, October 2021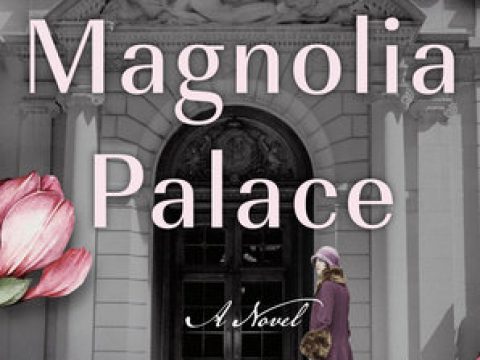 The Magnolia Palace / Fiona Davis
Davis (The Lions of Fifth Avenue) returns with the captivating story of a missing diamond and the history of New York's Henry Clay Frick House, before and after it became a museum. Veronica Weber travels from London to New York in 1966, where she works as a model on a photo shoot at the Frick Collection. After a spat with the photographer, Veronica fears she has ruined her chance for a lucrative modeling career. Then she discovers a set of papers in the museum that may provide clues to finding a rare pink diamond owned by Henry Frick, which went missing in 1919, and asks for help from archivist Joshua Lawrence. In a parallel narrative set in that year, Lillian Carter, a once sought-after artists' model, takes a job as private secretary for Henry's daughter, Helen, hoping to finance a move to Hollywood to work as an actor. As Veronica and Joshua continue their search for the missing diamond, Davis illuminates Lillian's role in a long-kept Frick family secret. Davis smoothly combines fact with fiction, and offers beautiful descriptions of the family's art collection. The colliding narratives and comprehensive descriptions of the historic mansion make for Davis's best work to date. Publishers Weekly, October 2021.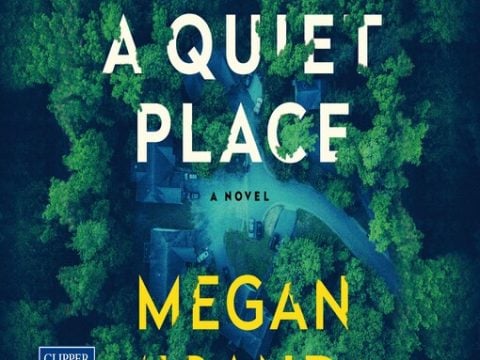 Such a quiet place / Megan Miranda
At the start of this disquieting suspense novel from bestseller Miranda (The Girl from Widow Hills), longtime Hollow's Edge resident Ruby Fletcher, who was convicted of the double murder of Brandon and Fiona Truett a year and a half earlier, returns after her conviction is overturned to the tight-knit lakeside community. Ruby allegedly sneaked into the couple's house one night, turned on the car in the garage, and opened an interior door, ensuring their death from carbon monoxide poisoning. Ruby assumes her old roommate, Harper Nash, will welcome her return, even after she tells Harper, "Someone's going to pay." Harper doesn't know whether Ruby is directing this threat at her, but after allowing Ruby to move back in, she begins to wonder: If Ruby isn't guilty, who is? What other secrets are the residents of Hollow's Edge hiding—and would they go so far as murder to protect them? The twists keep coming until the very last page. Agatha Christie fans will welcome this 21st-century update on the classic golden age village mystery. Publishers Weekly, May 2021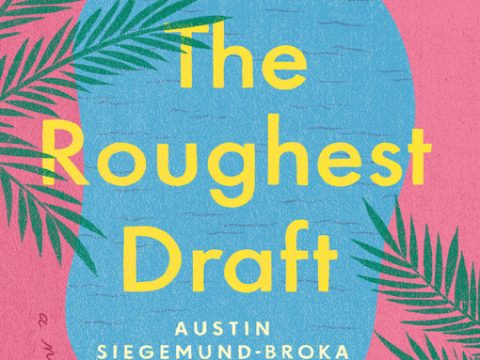 The roughest draft / Emily Wibberley
In their first book for adults, married YA coauthors Wibberley and Siegemund-Broka portray coauthors who fall in love while writing a love story. Three years ago, New Yorkers Katrina Freeling and Nathan Van Huysen were at the pinnacle of their coauthoring career with a much-lauded and enormously popular book. But their success warped their professional relationship, and they parted ways on bad terms. She stopped writing, and he published a book with tepid sales. Now they are forced by their publishing contract to write one more book together, so they convene at a secluded cottage in Florida. They channel their animosity into their characters, writing viciously and passionately until they declare a truce. Unacknowledged attraction had always simmered between them. Each was the essence of life to the other, each found the other's very existence fascinating. While apart, Nathan got divorced, and Katrina got engaged, but the magnetism between them has persisted. In intricate layers, Wibberley and Siegemund-Broka unfurl what went wrong between Katrina and Nathan and how their past anger transmutes into desire and soul-binding love, making for a deeply emotional meditation on the psychological perils of success within a passionate romance. Booklist December 2021