April 2022
BIOGRAPHY
| | |
| --- | --- |
| Abedin, Huma, | Both/And |
| Bilbrough, Miro, | In the time of the Manaroans |
| Fry, Stephen, | Fry's ties |
| Jacobson, Howard, | Mother's Boy |
| King, Ross, | The Bookseller of Florence |
| Lumley, Joanna | A queen for all seasons |
| North, Jessica. | Mary Ann and Captain Piper |
| Vane-Tempest, Krista, | Edith Blake's war |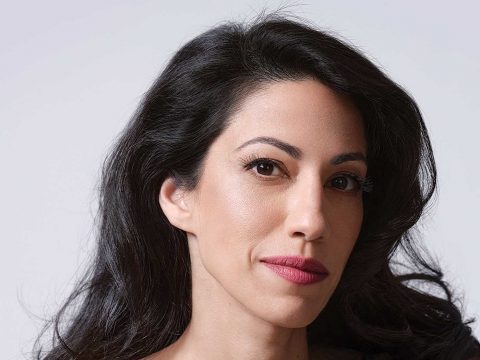 Both/And / Huma Abedin
Hillary Clinton's chief aide recounts years of being in the spotlight—and the tabloids. Born in Kalamazoo, Michigan, to intellectual parents from South Asia and raised for much of her life in Saudi Arabia, Abedin grew up in "a family of practicing Muslims whose faith was central to their everyday lives." This did nothing to detract from her profound sense of American identity. As she recalls of her early life in the theocracy, "I loved living there, but I don't know if I would look back on it so fondly…had I not been certain that freedoms I couldn't enjoy in my current reality were just a flight away." Her sense of patriotism led her to government service and, from there, as an intern, into the halls of federal agencies and then the White House, where she became a low-level assistant working with the first lady. She excelled and was drawn ever closer and higher into Clinton's orbit, where she found a new role model. "For years, Christiane Amanpour had personified all my aspirations," she writes. "In Hillaryland, I discovered other models for doing important work." At about the same time, she met New York Congressman Anthony Weiner, who gave off a vibe at once suave and predatory; it marked the beginning of a troubled marriage characterized by his betrayals, including a deeply disturbing moment involving the suggestion of "a violation of the innocence of our child." In a time of desperate battle during Clinton's presidential campaign, it robbed Abedin of focus and bandwidth, to say nothing of drawing her into an FBI investigation involving leaked emails. Though much of her story is deeply personal, the author writes with a detached distance from events—yet she retains a battle-wearied optimism and a certainty about the prospects of her former boss: "Hillary Clinton would have been an exceptional President of the United States. Maybe one of the best presidents." Minor in the larger library of Clintoniana but a readable memoir that's both regretful and quietly defiant. Kirkus Review, November 2021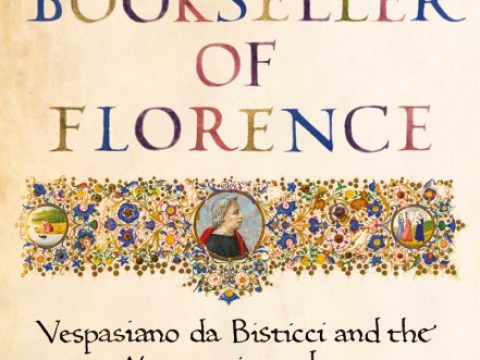 The Bookseller of Florence / Ross King
The role of books in the Florentine Renaissance. In his latest, King revisits Florence, the setting for Bruneschelli's Dome. In 1433, on a street that was "at the very center of Florence's manuscript trade," 11-year-old Vespasiano da Bisticci began a "long and astounding career as a maker of books and a merchant of knowledge." Known to many as the "king of the world's booksellers," the bright and amiable Vespasiano was well positioned to become friends with some of the city's most influential and book-loving citizens, including Pope Eugenius IV and Cosimo de' Medici. Besides making magnificent, illustrated books for wealthy customers and assisting them in building their libraries, Vespasiano's main claim to fame, argues King, was his own book, The Lives of 103 Illustrious Men, which Swiss historian Jacob Burkhardt used as a primary reference for his influential The Civilization of the Renaissance in Italy (1860). Vespasiano wrote about important manuscript hunters who unearthed ancient texts that were vital to literary and historical scholarship. He became an expert on the manuscripts and authors and traveled to inspect private libraries and make purchases for his bookshop and wealthy clients, took commissions to help stock important libraries, and hired copyists to reproduce manuscripts. King discusses in lavish detail how scribes copied manuscripts and illustrators produced illuminated decorations. The development of new scripts allowed speedier copying; one Florentine copyist could produce 20 pages, front and back, in two days. "The 1460s," writes the author, "witnessed a higher production of manuscripts in Europe than at any point in history." Throughout, King deftly navigates Florence's rich cultural and political history, painting intimate portraits of Vespasiano and others involved in the book world during these incredible times, including the man who would revolutionize it all, Johannes Gutenberg. Vespasiano's fascinating and expansive story occasionally sags under the weight of the author's desire to leave no detail unturned. A treat for book lovers. Kirkus Review, April 2021
COOKING
GENERAL FICTION
| | |
| --- | --- |
| Ali, Monica, | Love marriage |
| Brugman, Emily, | The islands |
| Caro, Jane, | The mother |
| Chung, Maxine Mei-Fung, | The eighth girl |
| Crimp, Imogen, | A very nice girl |
| Davis, Fiona, | The magnolia palace |
| Frances, Michelle, | The boyfriend |
| Grimwood, Jack, | Island Reich |
| Hausmann, Romy, | Sleepless |
| Hawkins, Kelli, | Other people's houses |
| Keyes, Marian, | Again, Rachel |
| Konen, Leah, | The perfect escape |
| Korelitz, Jean Hanff, | The plot |
| Kukafka, Danya, | Notes on an execution |
| Lowe, Ali, | The trivia night |
| Otsuka, Julie, | The swimmers |
| Sakr, Omar, | Son of sin |
| Smith, Jennifer E., | The unsinkable Greta James |
| Thompson, Kate, | The little wartime library |
| Wang, Weike, | Joan is okay |
| Wilson, Antoine, | Mouth to mouth |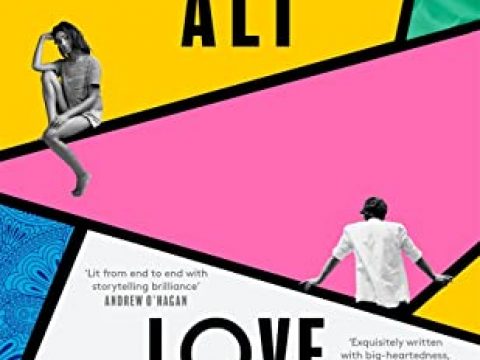 Love marriage / Monica Ali
Booker-nominated Ali (Brick Lane) returns with the complex yet breezy account of a 26-year-old London medical student who questions whether she really wants to be a doctor or if she's merely carrying out her father's wishes. Yasmin Ghorami's family is Indian and Muslim, and she is engaged to white upper-class colleague Joe Sangster, whose mother, Harriet, is a famous feminist activist. As wedding planning commences with Harriet and Yasmin's mother, Anisah, at the helm, tensions rise between the couple, but it turns out religious and cultural differences are the least of the roadblocks. The delicate web of familial relationships and drama is held up by a vibrant supporting cast: Yasmin's underachieving brother and his girlfriend's unplanned pregnancy; Anisah's midlife awakening to her own power, and Yasmin's father's increasing alcohol use and isolation as he clings to his conservative religious beliefs. Everything leads toward the reveal of a dark secret held by the Ghoramis that threatens to undermine the engagement. The characters' brisk discussions on politics, culture, and race skate over ideological divides, the substance of which emerges in dramatic irony and creates a textured portrayal of an immigrant family. This is sure to please Ali's fans and win some new ones. Publishers Weekly, May 2022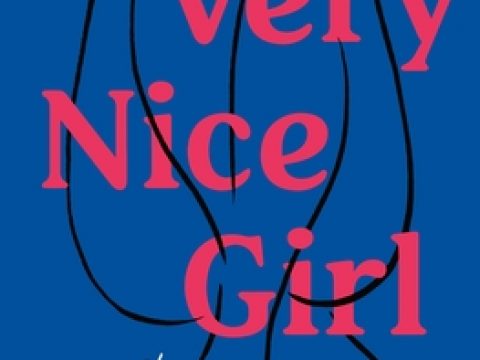 A Very Nice Girl / Imogen Crimp
An aspiring soprano is thrown off course by a tempestuous affair with a wealthy, mysterious older man. To support herself as she studies on scholarship at a prestigious conservatory in London, hardworking, anxious Anna works as a jazz singer in the hotel nightclub where her uninhibited, popular best friend, Laurie, an aspiring writer, is a waitress. At first the women live in a hovel run by live-in landlords who measure the level of their bathwater and spy on them relentlessly; later they move into an "experiment in communal feminist living" where dinner topics include whether pornography is inherently misogynistic and why straight White men don't care about climate change. As the book opens, Anna meets an older customer named Max, whose teasing, hard-to-read response to her charms gets hooks into her fast. Crimp's enthralling debut plunges forward from that night, Anna's confession tumbling out as if on waves of breath, dialogue recounted without quotation marks adding to the effect. At first, she is able to balance her fixation on Max, who is both exceedingly generous and frustratingly withholding, with her commitment to her voice ("the voice," as this crowd thinks of it). She adores her mentor, Angela, a well-known soprano who is preparing her with the utmost rigor for the demands of a cutthroat profession. A big break comes when the woman who is singing Manon gets laryngitis on closing night and Anna, her understudy, gets to show what she can do. In several wonderful passages, Crimp takes us inside Anna's head as she performs, singing her way through the emotional trail markers of the libretto—inevitably suggesting certain resonances with her own affair. As Anna summarizes the classical opera plot: "He did x to me. He did y to me. I never got over it." Did he, though? Cleverly, Crimp never pins down exactly what Max did and what Anna projected; you can read things two ways right through the end. A Rooney-esque exploration of power and class in women's relationships, heightened by its brilliant opera-world setting. Kirkus Review, February 2022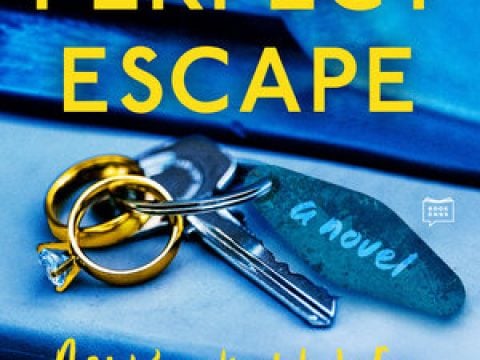 The Perfect Escape / Leah Konen
In this twisty thriller from Konen (All the Broken People), three friends who have had lousy luck with men—Sam Lochman, Margaret Cahill, and Diana Holbein—desperately need a girls' weekend away from New York City. But less than halfway to their Adirondack destination, plans start to veer off course when the key to their rental car disappears during a rest stop in Catskill, N.Y., the same quaint Hudson River hamlet where Harry Brant, who abruptly left Sam two months after they exchanged vows, has moved to be with his ex. That night at a local watering hole, after the well-lubricated Sam posts on Instagram in hopes of luring Harry, sparks fly between tipsy Margaret and an attractive younger guy—and Diana vanishes. Unreliable principal narrators Sam and Margaret initially reveal little, but readers begin to discover the trio's dangerous deceptions to each other—as well as the outlines of a chilling if far-fetched plot. Even the characters one wants to root for prove morally compromised. This page-turner will appeal most to those who won't mind being snookered in the name of suspense. Publisher's Weekly, January 2022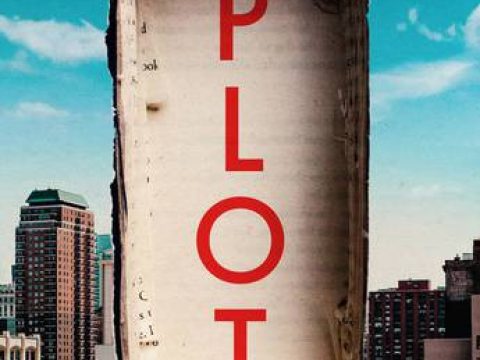 The Plot / Jean Hanff Korelitz
A washed-up novelist finds bestselling success with a story purloined from an arrogant student. What could possibly go wrong? Pretty much everything in Korelitz's satisfyingly twisty thriller. But at first, when Jacob Finch Bonner learns about the sudden death of Evan Parker, the jerk who'd swaggered into his office at a 10th-rate low-residency MFA program and shared the outrageous plot premise that was going to make him rich and famous, it seems as though taking the idea and making it his own is perfectly safe. Three years later, the resulting novel, Crib, has sold 2 million copies in nine months, and Jake has met wonderful Anna Williams, the program director of a radio show he visits while on tour in Seattle. But then he gets an email from TalentedTom@gmail.com proclaiming, "You are a thief," and his new life threatens to unravel. Korelitz teasingly alternates the story of Jake's desperate quest to find out who this anonymous accuser is and how he knows about Evan's idea with chapters from Crib—just enough to stoke curiosity about what exactly this fabulous plot device is. Alert readers will guess some of the twists in advance as Jake follows the trail to Evan's family home in Vermont and slowly realizes Evan didn't invent this shocking story but lifted it from the real life of someone who is very, very angry about it; Korelitz plays fair and plants clues throughout. But only the shrewdest will anticipate the jaw-dropping final revelation. (Hint: Think about those Talented Mr. Ripley references.) Korelitz, who demonstrated in Admission (2009) and You Should Have Known (2014) that she knows how to blend suspense with complex character studies, falls a little short on the character end here; Jake is a sympathetic but slightly bland protagonist, and Anna has the only other fully developed personality. No one will care as the story hurtles toward the creepy climax, in the best tradition of Patricia Highsmith and other chroniclers of the human psyche's darkest depths. Gripping and thoroughly unsettling: This one will be flying off the shelves. Kirkus Review, May 2021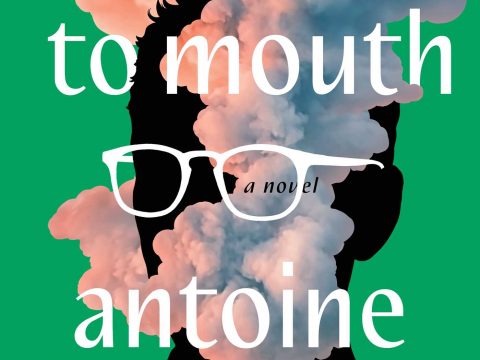 Mouth to Mouth / Antoine Wilson
A story within a story about chance encounters and the ways that they can alter lives forever. At John F. Kennedy Airport in New York, having just arrived from Los Angeles and waiting for a connection to Berlin, the unnamed narrator of Wilson's third novel recognizes a former classmate from UCLA standing at the ticket counter. The classmate, a man called Jeff Cook, invites the narrator to the first-class lounge to wait for their delayed connection. Over drinks, Jeff decides to tell the narrator a strange tale, beginning just after the two graduated from college years earlier. One morning, overlooking a beach in Santa Monica, Jeff catches sight of a drowning figure and rushes in to save the older male swimmer, giving him the titular rescue maneuver until the swimmer sputters back to life. Afterward, Jeff is haunted by the incident: Did the man live? Would he recognize Jeff if they met again? Jeff discovers the man's identity: He is Francis Arsenault, a wealthy art dealer, and he has, indeed, survived. But Jeff's questions multiply and turn to obsession. He begins taking steps to find out even more about Francis and, eventually, to worm his way ever deeper into Francis' life, to unsettling effect. Wilson's use of the frame here means the story barrels along on parallel tracks, creating a propulsive interest in the answer to two questions: What will happen as Jeff's life increasingly revolves around Francis? And why does Jeff seem equally obsessed with telling this story for the first time to an acquaintance he barely knows? Wilson wraps some big questions in this page-turner: Is destiny something that merely happens to us? Or can we manipulate it to great—or devious—ends? A deliciously nasty morality play in the guise of a thriller. Kirkus Review, January 2022
HISTORICAL FICTION
| | |
| --- | --- |
| Iggulden, Conn, | Protector |
| O'Connor, Joseph, | Star of the sea |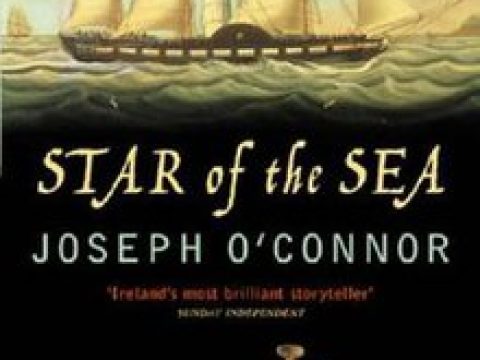 Star of the Sea / Joseph O'Connor
A bumptious epic about a New World–bound ship Star of the Sea, full of raging immigrants, conflicted aristocrats, and a flint-eyed murderer. It's the tumultuous year of 1847 when O'Connor's gallimaufry of characters board a "coffin ship" bound from Ireland to New York. Hundreds of famine refugees huddle in steerage, while just above them a handful of first-class passengers reside in splendor, though they're rent with hidden intrigues—and all hear the thudding gait of the loner with the bad leg who wanders the ship at night. At center are two men in particular: the aristocrat David Merridith and the limping loner, Pius Mulvey. Merridith is a self-loathing scion of a British family that had long owned a large chunk of Ireland. When the estate's fortunes crashed, at the height of the famine, most of the tenant families were put off the land—while corpses littered the countryside. Now on his way to New York with wife and children, Merridith has many secrets, most concerning their servant, Mary Duane. Pius is of a different stripe, though he hates himself just as much: having abandoned a pregnant girlfriend and his slightly mad brother in Ireland, Pius made himself into a high-living thief in London's East End, one night even giving great inspiration to Charles Dickens, who was slumming for material. Later come to ruin, Pius has been embarked on a mission by some Hibernian thugs who won't take no for an answer: kill the English scum David Merridith. Told mostly in flashbacks, and mostly through the highly arched voice of first-class passenger and journalist Grantley Dixon, this is the sort of gloriously overstuffed story that could be told in hushed breath over fifteen or so lengthy installments on late-night radio. Irish author O'Connor (Yeats Is Dead!, 2001; etc.) pulls out all the melodramatic stops for a thrilling tale without once losing his eye for the right detail or his ear for the perfect phrase. Kirkus Review, May 2003
MYSTERY
| | |
| --- | --- |
| Beaton, M. C., | Agatha Raisin |
| Box, C. J., | Shadows reel |
| Farrington, C. J. | Death on the Trans-Siberian Express |
| Finlay, Alex, | The night shift |
| Foley, Lucy, | The Paris apartment |
| Gold, Robert, | Twelve secrets |
| Harris, C. S., | What the devil knows |
| Jackson, Stina, | The last snow |
| Kellerman, Jonathan, | City of the dead |
| Kepler, Lars, | The mirror man |
| Leon, Donna, | Give unto others |
| Luna, Louisa. | Hideout |
| Macmillan, Gilly, | The long weekend |
| Manansala, Mia P., | Homicide and halo-halo |
| McCulloch, Amy, | Breathless |
| Rogers, Isabel, | Bold as brass |
| Rogers, Isabel, | Life, death and cellos |
| Roslund, Anders, | 3 hours |
| Vaughan, Sarah, | Reputation |
| Viskic, Emma, | Those who perish |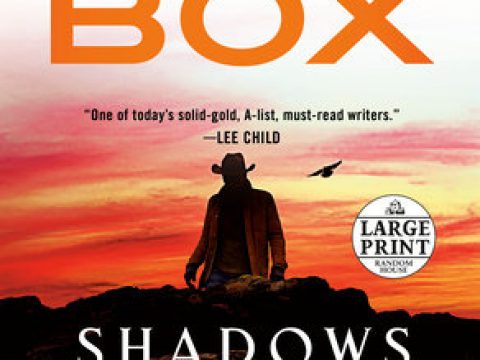 Shadows Reel / C.J. Box
International intrigue crashes into Twelve Sleep County, Wyoming. Good news, bad news for Game Warden Joe Pickett. He's still recovering from the physical damage he suffered in his last outing, Dark Sky (2021), but he's been moved into a bigger, better sited house since his old one was torched. The discovery of freelance fishing guide Bert Kizer on the grounds of the Crazy Z-Bar Ranch is clearly connected to a hagiographic album of Nazi photos from 1937 that's captured the interest of Marybeth Pickett, Joe's librarian wife. Why would someone have tortured and killed Kizer after all these years to learn the location of the album? As Joe and Marybeth await the arrival of their three daughters for what turns out to be "the worst Thanksgiving we've ever had," Joe's old friend Nate Romanowski heads off to Colorado in the hope of catching up with Axel Soledad, the outlaw falconer who beat Nate's wife, threatened his baby, and stole his falcons. After a few rounds of preliminary fencing, Nate realizes that Geronimo Jones, the Black Lives Matter activist who tipped him off about Soledad's location, is a perfect partner for him. But neither of them realizes that Soledad's activities will lead them into a lot more violence than they're ready for and, ultimately, to a last-minute reunion with Joe, who's called on to go up against "the Eric and Donald Trump Jr. of Hungary." The broader political overtones aren't an unmixed blessing, and the socko climax ends predictably, but Joe's 22nd adventure continues to give good value. Old-school Nazis, newfangled terrorists, Big Sky country—it's all here. Kirkus Review, March 2022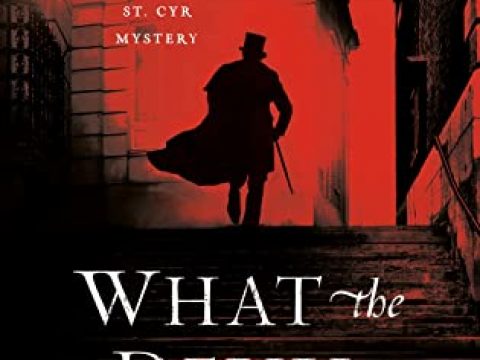 What the Devil Knows / C. S. Harris
Harris's excellent 16th Regency-era whodunit (after 2020's Who Speaks for the Damned) pits her aristocratic sleuth, Sebastian St. Cyr, against a killer possibly connected to a notorious real-life series of murders. In 1814, St. Cyr is consulted by magistrate Sir Henry Lovejoy after Lovejoy's colleague, Sir Edwin Pym, is found dead in a London alley, his throat slit and his head bashed in. The m.o. matches the recent death of a seaman. The slaughter of a high-ranking official and nobleman is unsettling enough, but the two killings also resemble the horrific Ratcliffe Highway murders of 1811, which claimed seven lives in two households and terrified the city. While sailor John Williams was charged with those homicides, he apparently hanged himself while awaiting trial, and doubts linger as to whether he was guilty. That history leads St. Cyr to reinvestigate the proof against Williams, even as his father-in-law, Lord Jarvis, the real power behind the throne, insists that the inquiry be circumscribed to avoid agitating an already restive population. Harris makes good use of the available evidence concerning the historical crimes, crafting a clever and suspenseful plot. Fans of David Morrell's Murder as a Fine Art will be pleased. Publisher's Weekly, August 2021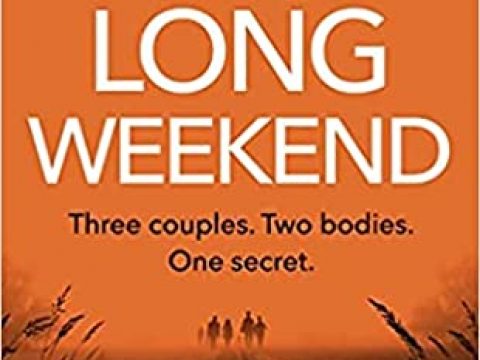 The Long Weekend / Gilly Macmillan
Ruth, Jayne, and Emily, the protagonists of this well-crafted thriller from bestseller MacMillan (To Tell You the Truth), arrive one Friday at Dark Fell Barn, a guesthouse in the north of England, without their husbands, tight-knit school friends who were delayed at the last minute. Not joining the group is another friend, recently widowed Edie, who leaves a note at the barn informing the three women she has killed one of their husbands. With no cell service and a powerful storm trapping them, the three vacillate between panic and assuring themselves it's a mean prank from the manipulative Edie while hiding secrets of their own: physician Ruth has slid into alcoholism since giving birth, former military intelligence analyst Jayne has PTSD, and much younger Emily grapples with her traumatic childhood. Ruth's disappearance early the next morning and one of their husband's showing up alone raises more questions. The revelation of the real killer's identity, after many red herrings, sets up a suspenseful, prolonged but never bloated race to safety. Macmillan effectively shifts perspectives in this twisty, complicated puzzle. Readers will enjoy putting together all the pieces. Publisher's Weekly, January 2022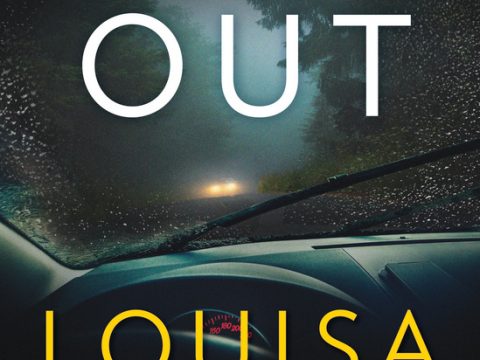 Hide Out / Louisa Luna
Hide Out is the third in the 'Alice Vega' series. It features a strong heroine and a murky web of a plot that explores the darker side of human nature. Alice Vega is a private detective who lives her life according to a very rigid code of self-reliance. Her weak spot is her sometime partner, sometime lover, ex-cop Max Caplan. Vega is hired by a rich man whose wife was the girlfriend of a slightly infamous college football player who ran off the field during a big game in 1984 and disappeared. Her investigation leads her to the American heartland, a sleepy town in Oregon where she finds herself on the wrong side of a neo-Nazi domestic terror cell, not to mention the richest man in town who has a secret he might just kill to keep. She has decided to distance herself from Caplan but when his daughter is the victim of a sinister attack she finds her choice a hard one to live with. Then someone destroys her father's car. After a brutal attack by members of the terror cell leaves her physically shattered she returns home to lick her wounds. Who is targeting both her family and Caplan's? Vega is an interesting creation, almost too strong, but also vulnerable, with a strong sense of right and wrong. If there is any real weakness with Hide Out it is that things are almost too easy for Vega as she effortlessly takes down armed men. Luna weaves a tangled web with her story which is filled with both genuinely vicious characters but also essentially good ones, creating a nice balance of hope against the backdrop of violence. Good Reading Magazine, April 2022
NON FICTION
| | | |
| --- | --- | --- |
| Bryant, Christopher, | The glamour boys | 940.53 BRYA |
| Crawford, Anwen, | No document | 824.4 CRAW |
| Davis, Megan, | Everything you need to know about the Uluru Statement from the Heart | 994.01 DAVI |
| De La Bedoyere, Guy | Domina | 937.07 DELA |
| Fisher, Carl Erik, | The urge | 362.2909 FISH |
| Fitzpatrick, Sheila, | The shortest history of the Soviet Union | 947.084 FITZ |
| Hardy, Elle. | Beyond Belief | 269.4 HARD |
| Mitchell, Wendy | What I wish people knew about dementia | 616.8 MITCH |
| Spender, Lynne | The women's pool | 797.21 SPEN |
| Tedeschi, Mark. | Missing, Presumed Dead | 363.25 TEDE |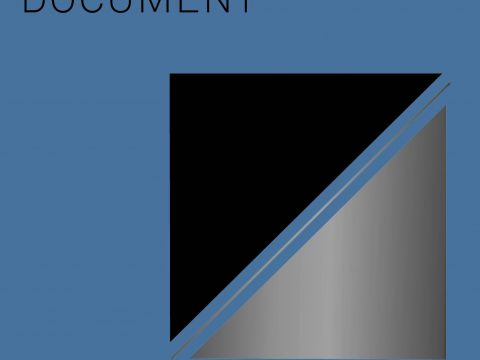 No Document / Anwen Crawford
Critic Crawford (Hole's Live Through This) blends artistic analysis and pensive prose in this dreamy meditation on creation, memory, and loss. Simultaneously an elegy addressed to her late artistic collaborator Ned Sevil and a call to radical action to "keep moving, mourning, making, joining," Crawford's work is organized without chapter breaks or titles as she shares memories of Sevil, recounting their time at art school together and his experience with cystic fibrosis, while also reflecting on such works of art as the paintings of Franz Marc, a German painter drafted in WWI, and the films of Georges Franju, who served in the military in Algeria. Crawford describes her own political actions—going to Melbourne for a protest against a meeting of the World Economic Forum and protesting "in solidarity with asylum seekers being held on Manus Island"—and ponders art and creation. Her musings are poignant; she reflects that "art is not precious, neither is politics, we wrote, and we meant (I think we meant) that neither thing should be remote from the texture of our lives or out of reach of our making." Politically engaged artists will delight in these powerful considerations. Publisher's Weekly, March 2022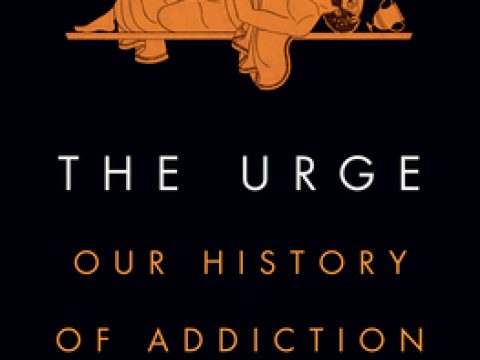 The Urge / Carl Erik Fisher
A blend of memoir, critique, and history of the impact of addiction and the struggle to treat it. Despite the subtitle, this is more than standard history. Fisher, an addiction physician and professor of clinical psychiatry at Columbia, presents an account of his own struggles with addiction; his experience as a psychiatrist treating people with intractable addiction issues; a history of humanity's struggles with addictive substances; and a scathing critique of government policy toward drugs and drug abuse. Fisher has synthesized an enormous amount of material and is on firm ground when he writes on what he knows. Steeped in the history of medicine, his accounts of how doctors and self-help pioneers have dealt with addiction are vivid and well informed, and his insights into Alcoholics Anonymous and other therapeutic programs are buttressed by vast experience. He shows tremendous empathy for addicts and their challenges, and his personal story, of an addiction that almost derailed his medical career, is powerful and dramatic. However, his critiques of government policy toward addiction are largely one-sided. His chief targets are laws and programs that demand abstinence to ensure recovery, but Fisher skates over the other side: why those programs are popular and why many authorities believe they work. He also filters issues through the lenses of race and class, whether germane or not. For example, writing about a crucial Supreme Court decision on the legality of a Black man's drug arrest, he labels judges of the time "old white men," suggesting they were racist and out of touch. That may have been true, but their 1962 decision decisively favored more rights for the accused. After robust and sustained criticism of most current approaches to treating addiction, readers will hope for more information about what does work, but recommendations for the "pragmatic and pluralistic perspective" remain general. Readers familiar with the issues will engage; those seeking more insight into what causes this "baffling" human burden—and how they can manage it in their own lives—should look beyond this book. A useful but flawed personal and professional examination of addiction and how it has impacted humans and baffled experts. Kirkus Review, January 2022
SCIENCE FICTION & FANTASY
| | |
| --- | --- |
| James, Marlon, | Moon witch, spider king |
| Kowal, Mary Robinette, | The relentless moon |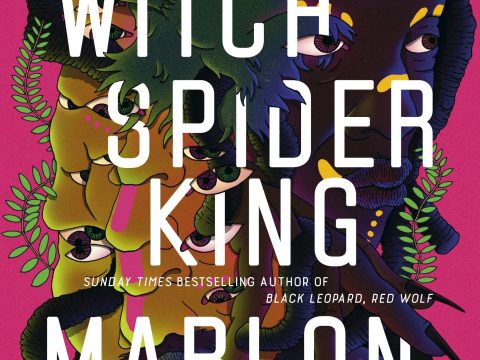 Moon Witch, Spider King / Marlon James
Stories as ambitiously made up as this aren't expected to so intensely engage the shifting natures of truth and reality. This one does. A chorus of enthusiastic comparisons to George R.R. Martin's A Song of Fire and Ice greeted James' Black Leopard, Red Wolf (2019) upon its publication. This second volume in a projected trilogy set in a boldly imagined, opulently apportioned ancient Africa shows that the Man Booker Prize–winning novelist is building something deeper and more profoundly innovative within the swords-and-sorcery genre. In this middle installment, James doesn't advance his narrative from the first volume so much as approach its main story, Rashomon-like, from a different perspective. This, then, is the story of Sogolon, the 177-year-old Moon Witch, whose path crosses in Black Leopard with those of the one-eyed Tracker and his motley entourage in a far-flung and fraught search for a mysterious young boy who's been missing for three years. This novel, told in the main character's patois, which is as witty, richly textured, and musically captivating as the story it tells, begins decades and decades before, back when Sogolon is an orphaned child and indentured servant who first becomes aware of her dark powers when she repels her master's violent sexual advances with some involuntary—and deadly—violence of her own. From then on, a force she identifies throughout the narrative as "wind (not wind)" is summoned to carry her (and often rescue her) through years of travail and adventure across several kingdoms and wildernesses, encountering such wonders as a city that levitates at sunset and such perils as the witch-hunting Sangomin gangs. Through calm and stormy times, she's always aware of being stalked by the Aesi, known from the previous installment as chancellor to Kwash Dara, alias the Spider King, but here Aesi exists mostly as a demonic spirit that can dispatch invisible assassins and manipulate people's minds for its own ends. There's barely enough space to talk about James' many inventions, from children capable of changing into lions to a river dragon known as a "ninki nanka." So much is densely packed into this narrative that it sometimes threatens to leave the reader gasping for breath, especially at the start. But once Sogolon's painful, tumultuous initiation ends and the Moon Witch's legend takes hold, James' tale picks up speed with beautifully orchestrated (and ferociously violent) set pieces and language both vivid and poetic. The second part of this trilogy is darker and, in many ways, more moving than its predecessor. Kirkus Review, February 2022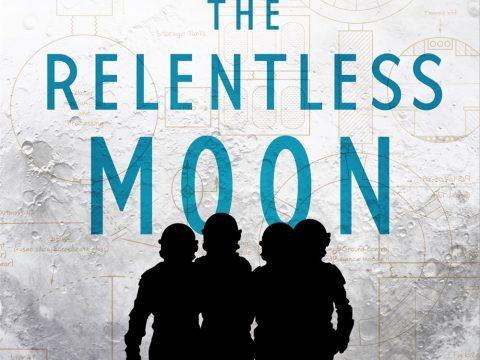 The Relentless Moon / Mary Robinette Kowal
Hugo and Nebula Award–winner Kowal expands her Lady Astronaut alternate history series with this stellar third installment, set in the 1960s, a decade after the devastating meteor strike that led to the creation of the International Aerospace Coalition in The Calculating Stars. Nicole Wargin, an ambitious, driven, and passionate Air Force pilot turned Lady Astronaut, leaves her husband, Kansas governor Kenneth Wargin, on Earth to become one of the first inhabitants of a colony on the moon. As the head of the colony's security, Nicole works openly to establish a habitat for humanity on the moon, and covertly to counter the efforts of the "Earth First" terrorists, who are intent on sabotaging the IAC and humankind's expansion into space. Between lunar security crises and figuring out who she can trust among her fellow colonists, Nicole must also work through personal issues, including her struggle with anorexia and her now long-distance marriage. Kowal effortlessly blends espionage, spacefaring adventure, and social fiction, paying particular attention to the details of life as a female astronaut in the 1960s. This is hard science fiction at its most emotional, intimate, and insightful. Publisher's Weekly, August 2020
New additions to eBooks at SMSA
EBOOKS
| | | |
| --- | --- | --- |
| General novels | Baldacci, David | Dream Town |
| General novels | Bitto, Emily | Wild Abandon |
| General novels | Cockram, Jane | The Way from Here |
| General novels | Gerlis, Alex | Agent in Berlin |
| General novels | Reid, Diana | Love & Virtue |
| Mystery | Goodman, Carl | 20/20 |
| Mystery | Stuart, Amy | Still Mine |
| Mystery | Sutanto, Jesse | Dial a For Aunties |
| Mystery | Swanson, Peter | Nine Lives |
| Mystery | Wilkinson, Diana | The Six Guests |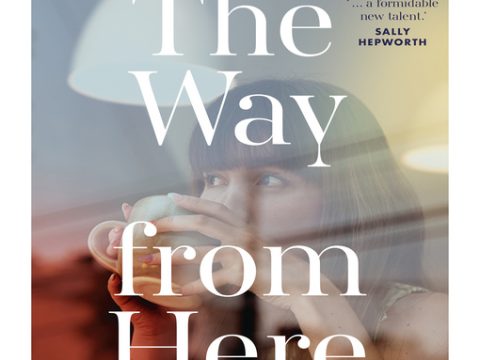 The way from here / Jenny Cockram
The sumptuous if implausible latest by Australian novelist Cockram follows its middle-aged housewife protagonist from Australia to England and an idyllic island off the coast of France on a mission dictated by letters from her late sister. Camilla Anderson's adventurous younger sister Susie dies from a fall while hanging Christmas lights, leaving Camilla a series of letters that were to be read upon her death. The letters recount 19-year-old Susie's trip to Europe in 1998, where she fell in love a couple times before returning unhappily to Australia. Now, Camilla retraces Susie's steps and discovers surprising secrets kept by Susie and their mother, Margaret. It turns out both women held ties to the family of upper-class, reserved David, whom Susie first met at a London museum. The sensual story of Susie's youth on a Mediterranean island, where Camilla is instructed to scatter some of Susie's ashes, is a delectable treat, but the convoluted layers of connections between David's patrician family and Susie's middle-class one strain credulity, as does the narrative device of having Susie, who was not ill or expecting to die, write letters sending her sister on a wild goose chase. The sun-soaked atmosphere has its charm, more so if one doesn't try to make sense of the plot. Publishers Weekly, January 2022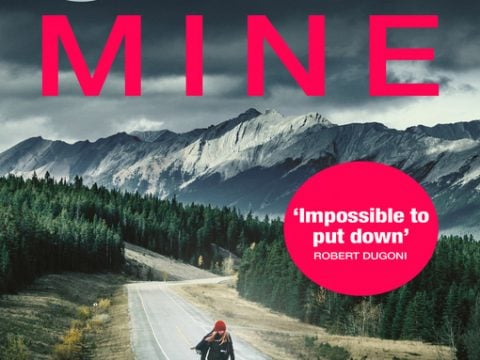 Still mine / Amy Stuart
In Canadian author Stuart's dark and deliciously disturbing debut, enigmatic Malcolm Boon hires Clare O'Dey, who has run away from her husband, to come to the remote mining town of Blackmore (in what could be either Canada or the U.S.) and search for Shayna Fowles, who disappeared three weeks earlier. Clare and Shayna have much in common. Both women were drug users and trapped in loveless, violent marriages; they even resemble each other, and their husbands are likewise similar. Vanishing and using another name was easy for Clare, who wonders if Shayna did the same. Moving into a ramshackle trailer next to Shayna's parents' home, Clare becomes involved with local drug dealer Charlie Merritt, single mom Sara Gorman, and Shayna's ex-husband. Secrets abound in this mountain town, which has been dying since a tragedy shuttered the local mine. Clare doesn't know whom to trust, including Boon, who's working on behalf of an unknown client. Stuart's perceptive look at addiction, abuse, and obsession will resonate with fans of psychological thrillers. Publishers Weekly, May 2016.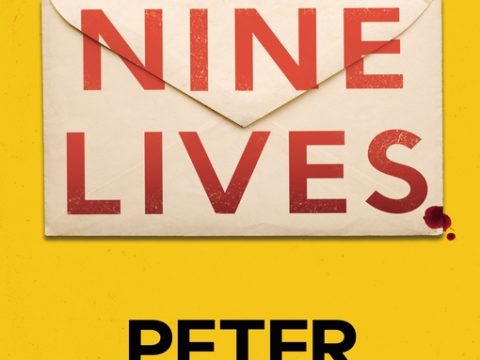 Nine lives / Peter Swanson
Swanson neatly riffs on Agatha Christie's classic And Then There Were None in this taut thriller. Nine Americans from across the country—a stressed suburban father, an aspiring actor, a singer-songwriter, a resort owner, a retired businessman, a rich man's mistress, an English professor, an oncology nurse, and FBI agent Jessica Winslow—each receives an envelope in the mail from an unknown sender containing only an identical list of nine names, including their own. The recipients, who don't recognize the other names on the list, vary in their initial reactions; some are disturbed, while others barely pay attention to it. Then someone drowns one of the nine. Winslow, a federal investigator in Albany, N.Y., begins to probe whether the eight others, who have no apparent connections to one another, are all targets of a killer. Winslow's mission becomes more urgent when another on the list is gunned down. Swanson makes the plotline plausible, despite radically transforming the setting from Christie's isolated island with its closed circle of suspects, to the entire continental U.S. This is a well-crafted page-turner. Publishers Weekly, November 2021.
AUDIOBOOKS
| | | |
| --- | --- | --- |
| General novels | Ashton, Clare | The tell tale |
| General novels | O'Nan, Stewart | Ocean State |
| General novels | Taylor, Rebecca | Her perfect life |
| Mystery | Amphlett, Rachel | Her final hour |
| Mystery | Bateman, Daisy | A dismal harvest |
| Mystery | Crane, Pamela | Pretty ugly lies |
| Mystery | Greene, Morgan | Angel maker |
| Mystery | Miller, Zoe | The house in the woods |
| Mystery | Springer, Nancy | The case of the cryptic crinoline |
| Mystery | Thompson, Victoria | Murder on Marble Row |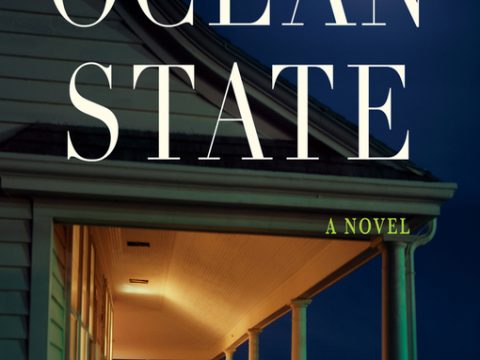 Ocean State / Stewart O'Nan
There's no mystery about what happens in this beautifully rendered and heartbreaking story from O'Nan (West of Sunset). In the opening pages, teenager Angel Oliviera murders another teen, Birdy Alves. O'Nan explores what led up to the killing and paints an intimate canvas of a small Rhode Island town in 2009. Women, teenage and adult, are the focal points and the narrators: Angel's observant younger sister, Marie, sets the stage, and Birdy, Angel, and Angel's mother, Carol, tell the story through a series of flashbacks and internal monologues. Birdy is dating Hector, but she's in a clandestine relationship with Angel's boyfriend. Angel frets about her mother's desperate attempts to find love. Carol wants a better life for her daughters, but senses it's "beyond her control" (the 2009 setting underscores the economic fragility). Social media serves as the ugly catalyst for the action that slowly, inexorably escalates. O'Nan evokes the feverish excitement of young love ("She only means to kiss him goodbye but they don't know how to stop") and the truly destructive force of jealousy. This isn't a crime novel; it's a Shakespearean tragedy told in spare, poetic, insightful prose. Publishers weekly, January 2022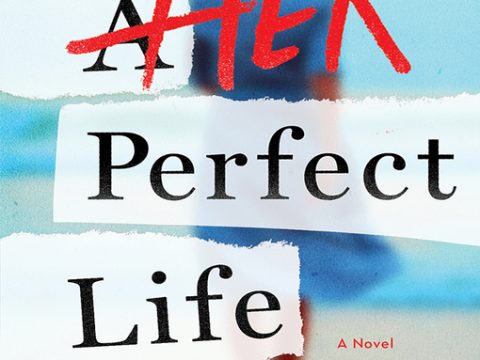 Her perfect life / Rebecca Taylor
Eileen has three kids, a messy house, a husband who doesn't help with housework, and a photography business that is scraping by. Her sister Clare is a famous author whose novels have been made into blockbuster movies. Eileen has always been jealous of her sister's life as a celebrity with a fantastic house and a doting literary agent husband, Simon. So when Clare kills herself the day after her new book is released, Eileen heads to California to help Simon sort through the pieces that Clare left behind. In San Francisco, Eileen thinks back and assesses Clare's childhood, from her all-consuming love for her high school sweetheart, whose life ended tragically, to her hardscrabble fight up the ladder to get her writing seen and acknowledged. Eileen realizes that perhaps Clare, too, wanted things she could never have. Perhaps Eileen has parts of her life to envy as well. And Clare's just-released novel may hold some clues as to why she ended her life. Everyone's life has some secrets, even the life you think is perfectly charmed. YA author Taylor's first work of adult fiction will command readers' attention and hearts with this engrossing tale of two very different sisters. Publishers Weekly, June 2020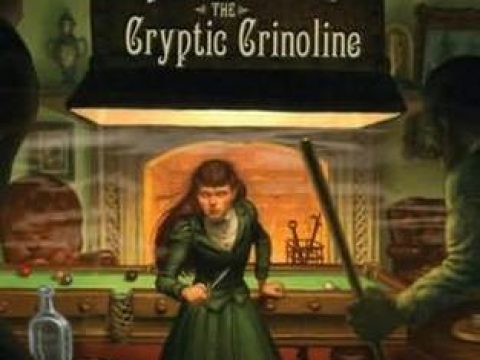 The case of the cryptic crinoline / Nancy Springer
Cantankerous Mrs. Tupper has been kidnapped. But her boarder, 14-year-old Enola Holmes, is hot on her trail, drawing on her art of disguises and deductive powers, usually attributed to her brother, Sherlock. Katherine Kellgren's spirited narration transports listeners along the cobbled streets and back alleys of London. Fluid accents and tonal shifts between characters make for sparkling dialogue, in addition to accommodating Enola's various disguises. While Kellgren's lively performance conveys the light mystery of the plot, she also offers a sensitive portrayal of both Enola and Florence Nightingale's difficulties as females in a male-dominated culture. Deft pacing delivers a cliff-hanger ending to this scintillating story. Audiofile 2014