News & Updates
Catching up with Suzanne Leal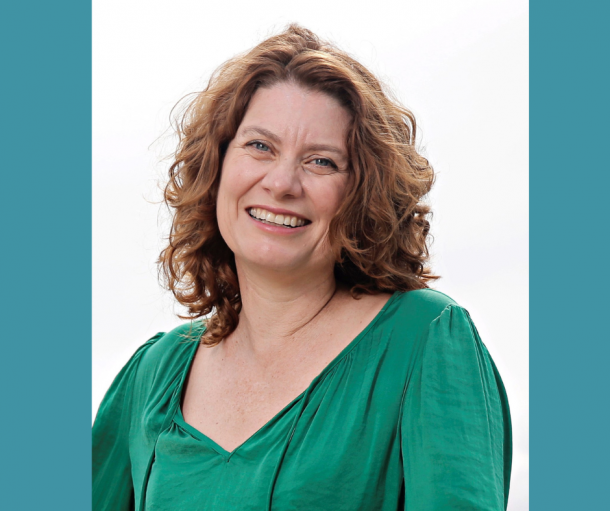 Our members love a great crime novel, so we were over the moon to have the opportunity to ask award winning author Suzanne Leal to dish the details on her new book The Watchful Wife.
The Watchful Wife is Suzanne's fifth book, which tells the story of Ellen, a young woman who finds herself in a difficult position where her husband is accused of a heinous crime. This is a tense and gripping story, filled with lies and deception which keeps the reader guessing throughout. The subject matter is uncomfortable and challenging, set in everyday environments the questions that arise become even more confronting.
Suzanne, before we dive into your new novel The Watchful Wife can you tell us about your writing process? What inspires you, where and when do you write?
I'm interested in exploring those confronting and difficult situations people find themselves forced to face and manage. In The Watchful Wife, I look at how a woman copes with the shameful criminal allegations made against her husband; in Running with Ivan I describe how a teenaged boy makes sense of his new family situation; in The Deceptions, I examine one woman's navigation of the horrors of the Holocaust and in The Teacher's Secret, I consider a small community's reaction to the forced retirement of a much-loved teacher.
I have an office in Space to Create, an initiative of Randwick City Council to provide artists with an affordable place to work.  When I'm not there, I write at home, at a desk in the lounge room beside a window. Where possible, I try to keep my mornings clear to write.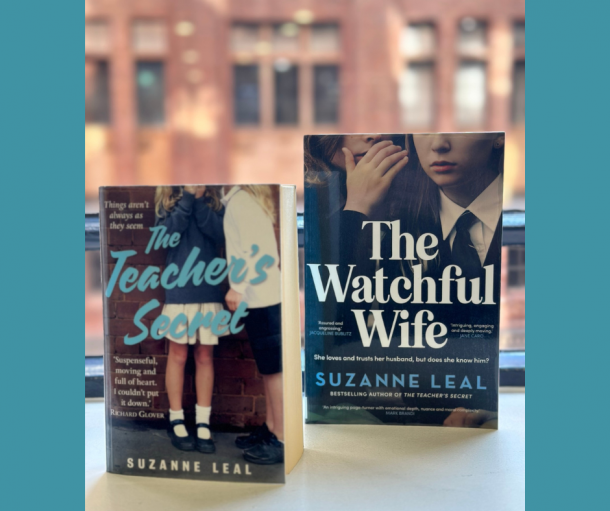 The fictious crime that The Watchful Wife is built around is particularly uncomfortable, sexual assault and specifically involving a teacher and student is challenging subject matter. What led you to delve into this area of crime?
In my former work at the Legal Aid Commission of NSW, I acted for many people who, having been accused of a crime, were pulled into the criminal justice system.  Not only was this stressful for my clients, but also for those close to them: the spouses, parents, children, siblings and friends who are often invisible as legal proceedings unfold. These were the people whose story I wanted to tell through the character of Ellen Wells, the steadfast wife of a man accused of sexual assault, who struggles with the limits of her loyalty and resilience.
Identity is a key theme for the character of Ellen, the reader follows the courageous and lonely journey of self-discovery. Without giving away too many spoilers, can you tell us why identity is so key to the narrative of this story?
Ellen Wells is a young woman who, having been raised by her severe parents in a punitive and authoritarian church, finds herself entirely unprepared for life in the modern world. After realising her dream to teach English, she falls in love with a fellow teacher only to have her newfound happiness destroyed when he is arrested.  Because of her austere upbringing, Ellen has always been on the fringes of society, living with the threat of expulsion from her church should she deviate from its austere practices and rules.  Navigating mainstream society is a difficult task for Ellen and one that not only leads her to question everything she's been taught to believe but forces her to completely rethink her identity.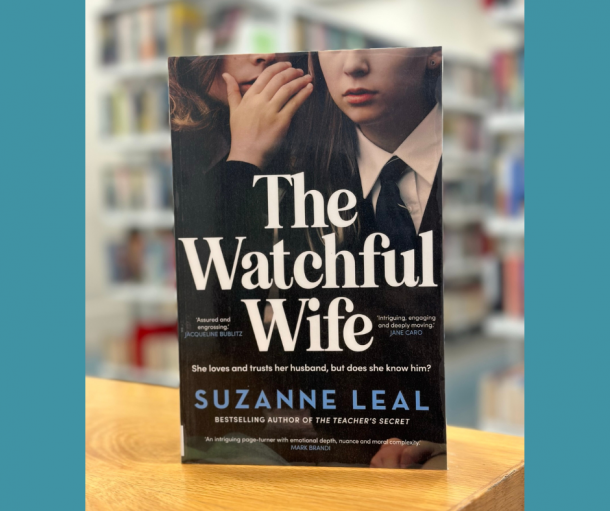 Suzanne also hosts a relaxed community-based Thursday Book Club via zoom. Attendees are encouraged to send in book recommendations and once a month an author joins the discussion. What was the catalyst to start this reading club?
On 31 March 2020, my third novel, The Deceptions, was released into a world heading into lockdown. The bookshops were closed and my extensive publicity tour was cancelled.  I was shell-shocked.  I sought advice from a friend who is digitally savvy. If I didn't want the book to sink without a trace, I'd have to go online , she told me, and fast.  She helped me to organise an online book launch on Facebook Live and to gather a community of book lovers by offering an open invitation to my (then newly established) weekly online book club, Thursday Book Club.  A relaxed place to discuss books online with a guest author joining us each month, Thursday Book Club is still going strong three years later.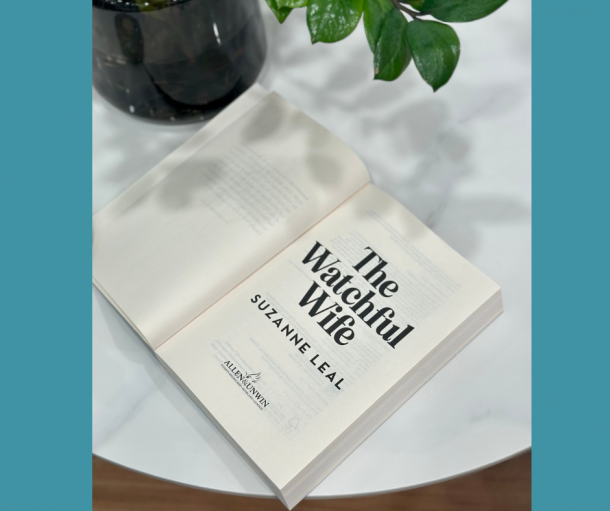 What is your favorite part of the group meetings?
My favourite part of Thursday Book Club is watching our online community grow and flourish.  Through Thursday Book Club I have made close friends despite never having met them in person.  I enjoy interviewing our monthly guest writers who have included Tom Keneally, Sofie Laguna, Emily Bitto, Aoife Clifford, Jane Caro, Lisa Millar and Jacqueline Maley.  Thursday Book Club is free to attend and everyone is welcome to join us on Thursdays from 8pm to 8.30pm.  To receive the Zoom link, you can sign up on my website:https://www.suzanneleal.com/thursday-bookclub
It has been great to have an insight into your work and get the scoop on your online literary community. What can we look forward to next?
I've started writing a new novel for middle-grade readers (9 to 13 years).  Like Running with Ivan, it's an adventure story about an unlikely friendship.
A huge thank you to Suzanne for answering our questions on The Watchful Wife, this is a captivating novel and well worth a read.  SMSA members can borrow The Watchful Wife from our library on level 2. This book is also for sale at your local book store, here is a link to our friends at Abbey's Book Store.
Interested in joining Suzanne's Thursday Book Club? Click here.