News & Updates
SMSA's Board of Directors for 2022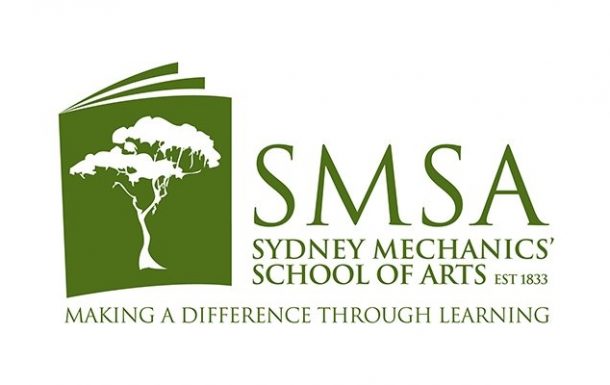 * indicates board members elected or re-elected in 2022
Office Holders
Winsome Allen
President
Winsome is a former Chairperson of the fundraising committees for the Cerebral Palsy Alliance (formerly known as the Spastic Centre of NSW) and the Benevolent Society of NSW for whom she is also a Life Governor. Winsome is a Distinguished Toastmaster. She has a background in accounting and tax and has owned several successful businesses including ballet academies, retail, manufacturing, direct selling and contract marketing that have provided her with opportunities for community involvement. Winsome promotes the School through Outreach talks to community groups about its history, current activities and future.
Directors

Jane Biscoe*
Director
Jane has worked as a health professional prior to retirement. She has experience working across public and private health service providers as well as in the not for profit sector. Since retirement Jane has pursued her interest in education and lifelong learning. She has been a volunteer with the Workers Education Association (WEA) and served several years on their board including two years as president and two as vice president. Jane is a strong believer in the importance of community organisations and, in particular, for those which foster learning and development for all members of our community.


Christine Campbell*
Director
Christine is the National Marketing and Communications Manager at the Property Industry Foundation, which brings together the property and construction industry to build homes for homeless youth. Prior to taking on this role in 2020, she spent more than 15 years leading marketing, communications and fundraising teams for Odyssey House NSW, Youth Off The Streets and the Leukaemia Foundation. She is an experienced team leader with a demonstrated history of working in the not-for-profit industry, and is skilled in working on Executive teams in non-profit organisations, branding & identity, strategic planning, communications, community engagement and fundraising.


Cecile Cornford*
Director
A former SMSA Librarian, Cecile has been a member of the School for many years. An avid reader and lover of literature, she is interested in maintaining the quality of good reading that we have in the Library. Cecile was elected to the Board in 2015 and, as Vice President, has chaired both the Members' Services and the Library and Membership committees.


Shirley Hunt
Director
Shirley has been a member of the Sydney Mechanics' School of Arts for over 20 years and was elected to the Board in 2012. Shirley enjoys the ambience of the Library and is a staunch supporter of the School. She regularly volunteers in the Tom Keneally Centre where she enjoys the opportunity to meet members.


Brian Johnston*
Director
Brian has significant experience in exercising the responsibilities of a Director, particularly in the not-for-profit sector.  His professional career has been primarily in senior management roles in the health industry, which included more than twelve years as Chief Executive of a not-for-profit member-based national organisation focused on promoting quality in health care. Brian continues to provide voluntary support internationally in that field. Brian was Secretary of the SMSA for a period of 4 years that concluded in late 2019.  He is a Fellow of the Australian Institute of Company Directors. Brian's role as Secretary inspired him to continue applying his skills and experience in advancing the School's substantial history of successfully supporting educational and social development activities in the broader community.  He looks forward to supporting the continued evolution of its role.


Denis Mockler*
Director
As a long-standing member of the SMSA and Board member, Denis has held a number of positions including President, Treasurer and Vice President. Denis remains a strong advocate for the library and for the provision of increased services for members of the SMSA. He is also an advocate for strengthening our Governance and working with the Board and staff to ensure that the SMSA can impact on and reach a greater number of people. Denis is the principal of a small legal firm.


Stephen Newton*
Director
Stephen is a lawyer with over 40 years' experience in governance, risk management and compliance in the financial services industry. He has degrees in Law and Arts (majoring in Australian history) and a graduate diploma in Compliance. He has a love of language, history and the Australian landscape. SMSA was founded "for the intellectual improvement of its members and the cultivation of literature, science and art" and Stephen is keen to see the School recognised as a civilising force in Sydney and to attract members from all parts of Australian society.

Paul Reid
Director
Paul previously served on the SMSA Board for over 10 years, including serving as President for four years, one year as Acting President, and as Vice President and Chair of the Board's various sub-committees for many, many years. Although now retired from full time employment, he previously worked as a Training and Educative Services Manager. Paul has served on the NSW Government Public Sector Industry Advisory Board as Director for over 10 years, and as a current Trustee of Unions NSW. He also currently serves on the Board of the Bankstown Community College Institute as its Vice President.


John Robinson
Director
John has been a SMSA member for over 12 years and was a Board member from 2009 to 2016.  He assisted with the public programs to increase diversity and provide interesting programs for members and their guests.  A former NSW Government employee, working in the education and health portfolios, he studied political science and industrial relations at UNSW.  John's interests include reading, yoga, walking, swimming and the arts.


Lesley Scanlon
Director
Lesley has spent her career as a practitioner, researcher and author in adult education. She has published three books on education, written numerous articles for peer reviewed journals and presented at international conferences. She has taught and researched in schools, TAFE and universities and has recently retired from the University of Sydney where she remains an honorary lecturer. Lesley has served as Vice President of the Innovation and Programs Committee and the coordinator of the 'Towards 200' SMSA anniversary project. In her coordination role she is researching and giving lectures on the contribution of the SMSA to the social and educational history of NSW.


Steven R Warren
Director
Steven's background in long-term community development and experience in education, training and events management have given him the skills to make positive contributions to the SMSA in the areas of policy development, management and strategic planning. Steven has previously served on a university Board and Academic Senate, held National Secretary and Executive roles for the Australian postgraduate student body, as well as having served on a range of community-based organisations. Steven has a long-standing commitment to equality in all these roles.


Geoff Webb
Director
Geoff has been a member of the SMSA for over 30 years. He has served on the Board since 2009 and has been a Vice President for over nine years, being chair of the Building, Membership and Grants committees during that time. He is a professional engineer with broad experience in engineering work, with a particular emphasis on project management and documentation.
Election Results
On Tuesday 15 March 2022, the Sydney Mechanics' School of Arts held its Annual General Meeting.
There were seven candidates for six positions as Director. One candidate withdrew their nomination.
The successful candidates for Director, elected by the members, were Jane Biscoe, Cecile Cornford, Christine Campbell, Brian Johnston, Denis Mockler, and Stephen Newton. They join the serving Directors to form the Board of the Sydney Mechanics' School of Arts for 2022.
Directors are to serve a three year term except Stephen Newton who is to serve a two year term and Brian Johnston who is to serve a one year term. This was determined by a count of votes.
Office Holders
According to the By-laws (2019), item 13.2 c. "The Board shall determine which Directors are to fill the offices of Treasurer and Vice Presidents at the first Board meeting after the Annual General Meeting." Accordingly, the office holders will be appointed at the April 2022 Board meeting.
Governance
The SMSA is constituted by the Act of Incorporation 1886 and the Amended Acts of 1929 and 1940 and governed by our By-laws.