What's On
William Wilkinson Wardell Talk by Em. Prof. Donald Napper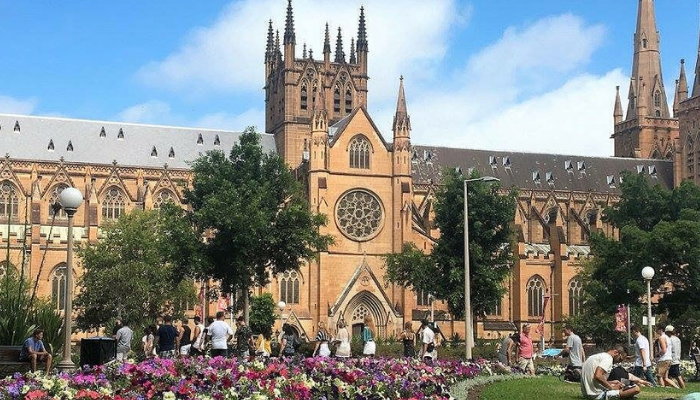 Date & Time
---
Where: Henry Carmichael Theatre, Level 1
When: Saturday, 13 March 2021
Time: 2:00pm-3:30pm
Cost:
$5 COSHA Subscription,
$8 General entry
No Bookings Required.
St Mary's Cathedral, Sydney. Creative Commons Licence.
William Wilkinson Wardell, the Pope's Architect in Australia
Talk by Speaker Emeritus Professor Donald Napper
William Wilkinson Wardell designed more than 60 Roman Catholic churches in England and Australia. These churches were built in the Gothic Revivalist style popularised by Augustin Pugin, who himself designed over 70 Catholic churches, including 5 cathedrals, in the UK.
Among Wardell's most notable Australian buildings are his two Catholic cathedrals: St Patrick's in Melbourne and St Mary's in Sydney. These are Australia's only two heritage cathedrals of international architectural quality. In Sydney Wardell designed not only St Mary's Cathedral, but also St John's College at Sydney University. In Melbourne, he designed such buildings as Government House, the Mint and Customs House. He was, however, one of the 400 civil servants who were dismissed from their government positions on the infamous 1878 'Black Wednesday'.
Please join Em. Professor Donald Napper for a talk on this fascinating man.