What's On
VIRTUAL TALK Visions of Futures Past with Kerrie Dougherty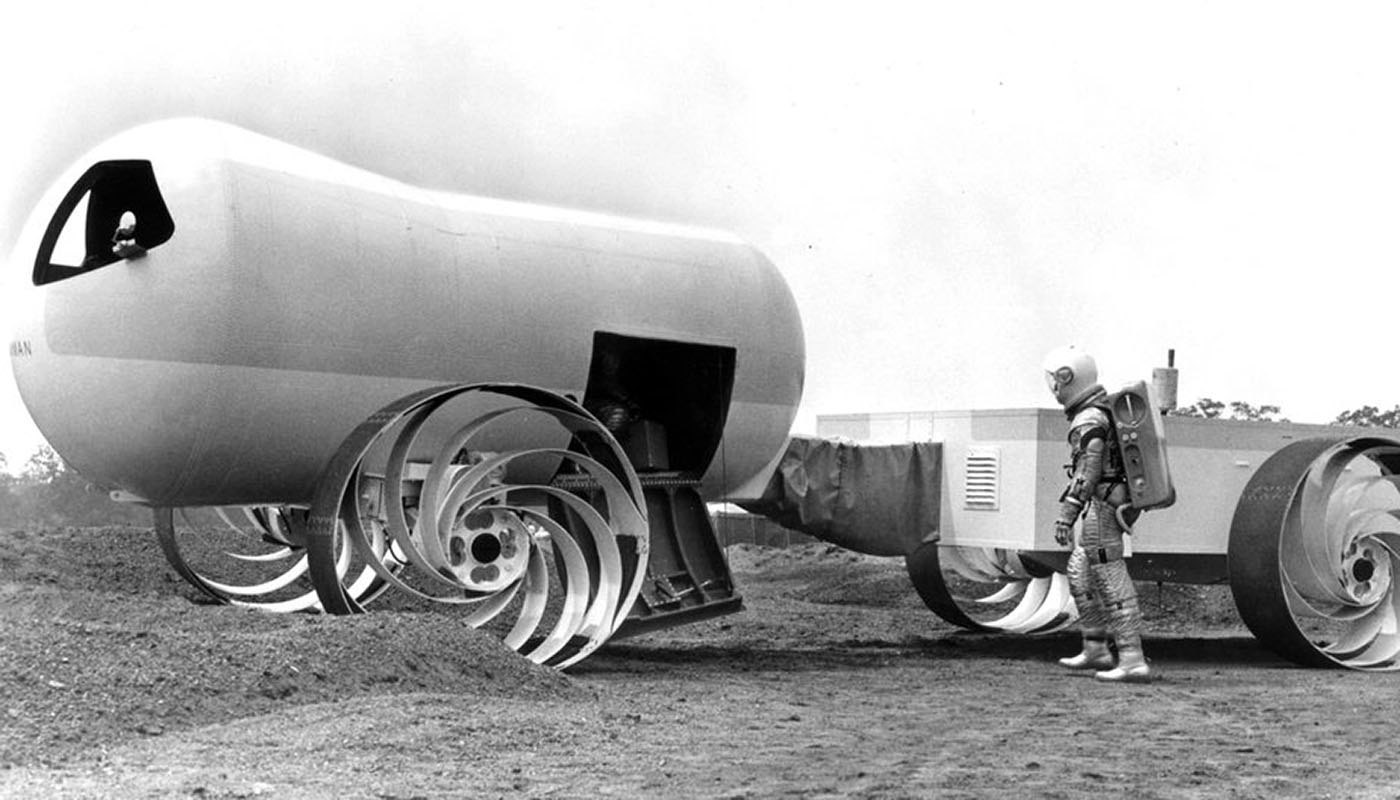 Date & Time
---
MISSED THIS TALK?
VIEW RECORDING BELOW
Image: Concept of a "Lunar Roving Vehicle (LRV)", 1965 (Source: NASA)
Visions of Futures Past: Space Programs that Never Were
Most people would be familiar with the iconic images of the Apollo lunar program, but the reality of the first human exploration of the Moon was markedly different to the visions of lunar exploration that had been proposed since the early 1950s.
Space historian Kerrie Dougherty delves into the fascinating story of space projects that never were, revealing the amazing ideas and programs that were perhaps too ambitious, too expensive, too technically difficult to achieve at the time — or simply were not politically acceptable.
Join us to discover past visions of a spacefaring future from Britain, Europe, the USSR and Australia, as well as those of the US space program.
Future Perfect | Future Imperfect
This Zoom talk is part of our 'Future Perfect | Future Imperfect' series, in which we will be looking at visions of the future – whether it is how we viewed the future in the past (retro-futurism) or where we might be headed on our current trajectory, good and bad.
Kerrie Dougherty OAM
Kerrie Dougherty OAM is an independent space historian, curator and educator and a Senior Policy Advisor with the Australian Space Agency. Previously Curator of Space Technology at the Powerhouse Museum, Kerrie is the author of Australia in Space, a comprehensive history of Australian space activities, a lecturer in space humanities for the International Space University and an elected Member of the International Academy of Astronautics.
MISSED THIS VIRTUAL TALK?
You can watch the full Zoom recording of our event here: