What's On
VIRTUAL TALK Maggie Hamilton — Inside the Secret Life of Fairies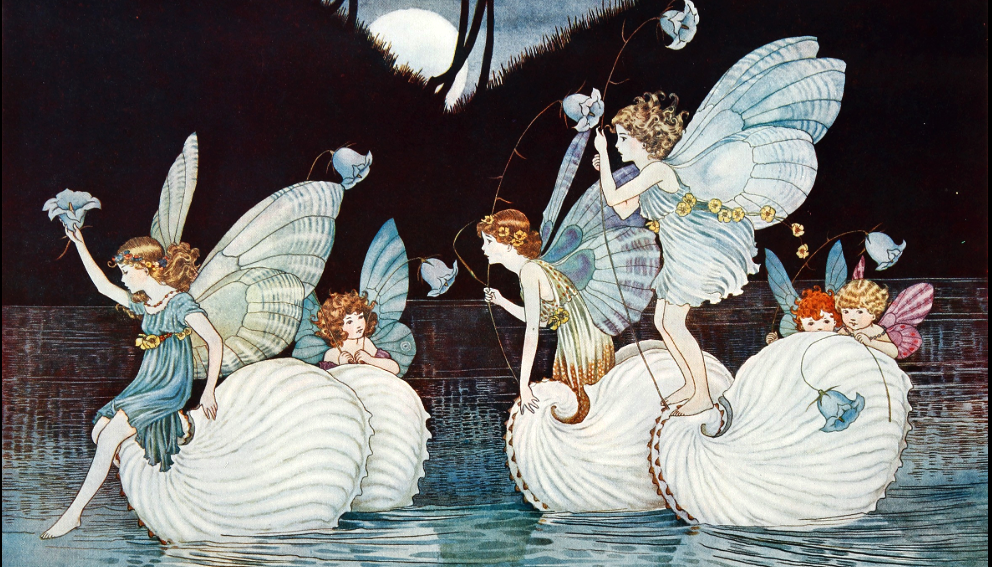 Date & Time
---
MISSED THIS TALK?
VIEW RECORDING BELOW
Image Credit: 'Fairy Islands' from the book Elves and Fairies 1916 by Ida Rentoul Outhwaite, Wikimedia Commons, out of copyright in Australia
What is it about fairies that enchants us so? Where do these elusive beings live, and what do they do? Why is it some see fairies and others do not? What's the truth about glamour? And why, when they promise your dreams will come true, do fairies grant three wishes?
Maggie Hamilton has spent a decade exploring the rich world of the fairy, and joins us in this virtual talk to share powerful insights into how we can heal our wounded earth and our own bruised spirits.
Come step into the living heart of Nature, and experience all that awaits you there.
For those with their own fairy stories to tell, and fairy lovers everywhere.
About Inside the Secret Life of Fairies
Maggie Hamilton has spent a decade exploring the rich world of the fairy. Having talked with people from all walks of life, she captures their astonishing, sometimes poignant encounters with fairies here. Read about the fairies found in people's homes and gardens, deep in nature, and in city streets and parks.
On this mesmerising journey deep into this achingly beautiful otherworld, you'll discover the many exquisite possibilities present at dawn and dusk, and why the fairy kingdom has an ecology all of its own. Learn about the notes plants sound, and why some indigenous peoples no longer need to pick a plant to access its healing properties. Find out how to work with fairies to heal the earth and your own bruised spirit, and how this quest can transform you inside and out.
About Maggie Hamilton
Maggie Hamilton is a teacher and student of the sacred. A former publisher of the Inspired Living imprint for Allen & Unwin publishers,, Maggie is the author of a number of internationally published spiritual and social justice books iincluding Coming Home, Magic of the Moment and A Soft Place to Land,  Her travels have taken her to deserts and sacred mountains, to temples and cathedrals, labyrinths and standing-stones, where each time a new face of the sacred has revealed itself. After many years in book publishing, Maggie now devotes her time to sacred journeying, writing, teaching and mentoring, and to her own practice.
MISSED THIS VIRTUAL TALK?
You can watch the full Zoom recording of our event here: