What's On
Virtual Event: The History of Fairy Tales in Australia with Jo Henwood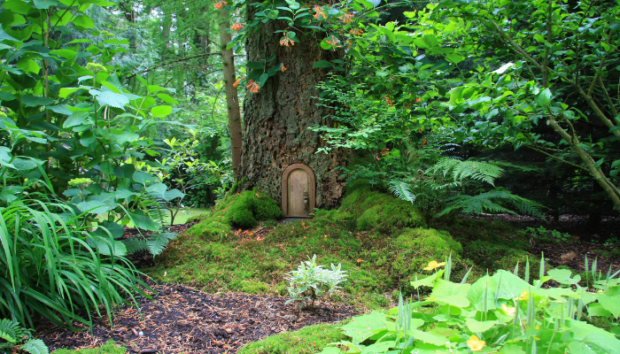 Date & Time
---
Once upon a sunburnt country glass slippers became gumboots…
Jo Henwood, President and co-founder of the Australian Fairy Tale Society, joins us to explore how fairy tales travelled from Europe to Australia.
Jo will investigate what sort of fairy tales have been written in Australia in the last 230 years and how they have expressed our culture and history.
Fairy tales originated in Versailles as a form of satiric and subversive writing by women but soon inspired stories throughout Europe. These were directly inspired by earlier Italian works by Basile and Straparola which were, in turn, inspired by folktales, medieval lays, and classical myths.
Fairy tales were then disseminated all round the world through colonisation, adapting to local environments. As a post-colonial society Australia was very British in our retellings for an astonishingly long time. It's only in the last thirty years we've seized on the opportunities these sorts of stories provide to express our own values and challenges.
Jo will question why when we live in a magical country and have a creative, multicultural population – we haven't created our own local fairy tale variants?  Or have we and they have just disappeared from view?
Free online event – everyone welcome!
About Jo Henwood
Jo Henwood is an Accredited Storyteller with Australian Storytellers, President and co-founder of the Australian Fairy Tale Society. The Australian Fairy Tale Society was established in 2013 and since then has had annual conferences, concerts, seminars, an art exhibition, and published an anthology of original Australian fairy tale stories and art.
Jo is an accredited Professional Guide with the Institute of Australian Tour Guides, leading tours around many Sydney heritage sites as a Tour Guide and Education Officer.  She is also a museum theatre creative, workshop leader and public speaker on literature, history, creative writing, intangible culture, and storytelling.  She was a FEAST (Federation of Asian Storytellers) mentor to heritage-sites Storytellers and participated in the FEAST Lycian Way storytelling tour.
Her qualifications include BA (Library Science), Tour Guiding Cert III, Grad Dip Museum Studies, Grad Cert Gifted Ed, and M. Cultural Heritage.
www.johenwoodstoryteller.com.au
About South of the Sun Anthology
The Australian Fairy Tale Society have produced the dark and sparkling anthology South of the Sun: fairy tales for the 21st century.
This is an enchanting, illustrated book of fairy tales – but not the kind you read to children at bedtime. They are strictly for the grown-ups. Often dark, the stories visit places where things don't end happily ever after, where a single decision can haunt you forever. But there are also tales to make you laugh out loud, stories of sweet revenge and scenes of sheer delight in the world of magic and the fey.
All the stories, lyrics and poems have something in common, a contemporary edge. Even those set in earlier times have a modern sensibility that reflects the 21st century and celebrates Australian landscapes, characters and voices.
Discover stories from emerging talent and leading award-winning Australian writers including Carmel Bird, Sophie Masson, Cate Kennedy and Eugen Bacon, along with artwork by foremost illustrators such as Lorena Carrington and Kathleen Jennings.
So, if you're ready – once upon a time…
https://www.serenitypress.org/product-page/south-of-the-sun
Missed this Virtual Talk?
You can watch the Zoom recording here: