What's On
Virtual Event: An Afternoon of Roald Dahl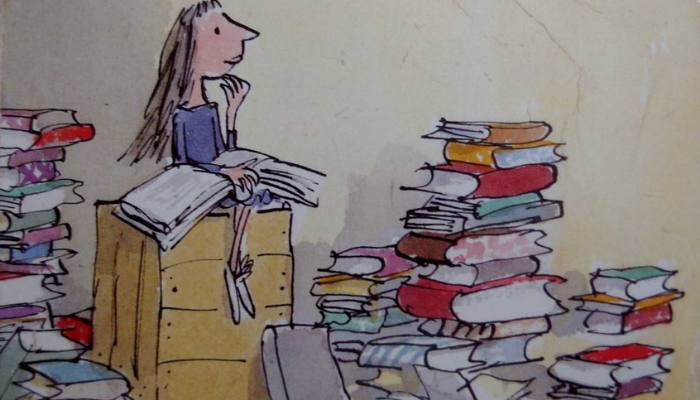 Date & Time
---
SMSA Poetry Group members present readings of an assortment of Roald Dahl favourites via Zoom.
missed this EVENT?
view recording below
Image credit: An illustration by Quentin Blake of Roald Dahl's Matilda.
Virtual Event: An Afternoon of Roald Dahl
Roald Dahl's books, stories and poems have brought joy to generations of readers, delighting us with their crazy characters, unconventional plots and humorous wordplay.
Be enchanted by some of Dahl's "Revolting Rhymes" and "Stews", an excerpt from his autobiography Boy, some tales from his children's treasure Matilda, and a complete reading of his wonderful story "Mrs Bixby and the Colonel's Coat".
Reading at this event will be SMSA Poetry Group members Deb Hunt, Peter Krinks and Peter Rainey.
missed this EVENT?
view the zoom recording below
About the Poetry at SMSA group:
The Poetry at SMSA group is one of SMSA's regular Members' Activities & Events that has been running for over 12 years.
Each month, the group meets to discuss poetry relating to a particular theme. They have one rule: you cannot read your own poems.
During COVID-19, the Poetry group are meeting online, and will resume back at a meeting room at SMSA when restrictions ease.
Several times a year, members of the Poetry at SMSA group give public readings of selected poetry, which have proven very popular.
Find out about upcoming Poetry at SMSA meetings & themes
Missed this Virtual Talk?
You can watch the Zoom recording here: