What's On
The Mighty Sunderland Flying Boat by Denis Smith (COSHA)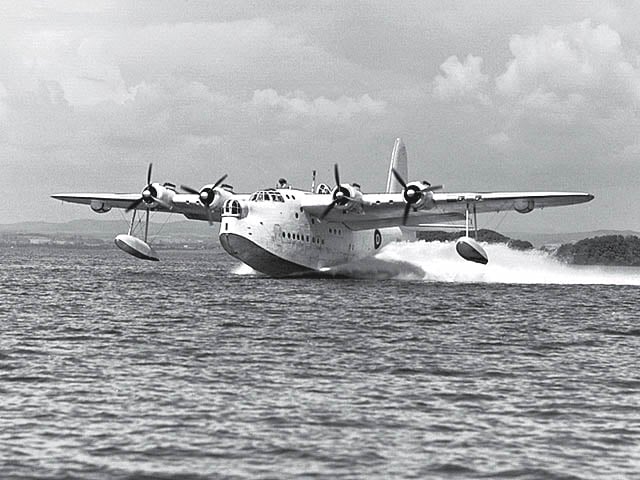 Date & Time
---
Date: Saturday, 9th April 2022
Time: 2:00pm
Venue: Sydney Mechanics School of Arts
Henry Carmichael Theatre, Level 1
Cost: Booking not required. Admission members $5, Visitors $10. Contact COSHA for payment info.
**COVID-19 CONDITIONS APPLY**
Everyone Welcome
No bookings required
Short Sunderland flying boat in hangar – Rose Bay, NSW. Source: Mitchell Library, State Library of New South Wales (Y0K0XxN1).
"The mighty Sunderland Flying Boat – in War and Peace"
Speaker – Denis Smith
In 1939 10 Squadron went to England to collect nine brand new Sunderland flying boats and to fly them back to Australia. War broke out just as they arrived in England so Australia loaned the nine flying boats and all their crews to RAF Coastal command. They spent the whole war chasing and sinking U Boats in the South Atlantic. Denis Smith will show actual film footage of the crew arriving in England flying Sunderlands and sinking Uboats.
In peace time flying boats operated from Rose Bay. A trans-Tasman flying boat service began in April 1940 which at its peak, saw a fleet of four Sandringhams servicing the route and making the seven hour crossing to Auckland. Services to Lord Howe Island, Fiji and Tahiti were introduced. The final commercial flight from Rose Bay, an Ansett service to Lord Howe Island, left on 10th September 1974, closing a brief but important chapter in Australia's aviation history. The site of the Rose Bay flying boat terminal is today used by a company offering joy rides in a float plane
Retired engineer Denis Smith acquired an interest in aviation history and Sunderlands in particular after his uncle returned home from 10 Squadron after WW2.