What's On
VIRTUAL TALK The Changing Face of Sydney with Thang Ngo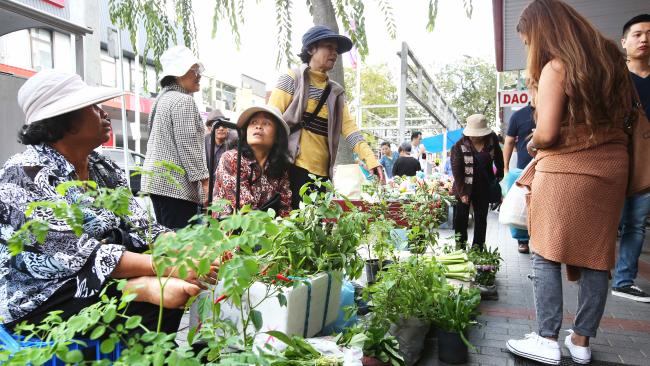 Date & Time
---
Sydney is widely recognized as being one of the most diverse and multicultural cities in the world, and the people who live here come from a wide variety of cultural and social backgrounds.
Although our city has had waves of immigration from around the world for over 200 years, the past couple of decades have seen a dramatic change in Sydney's demographics. What can these changes tell us about our city and ourselves?
But beyond the numbers, diversity expert and food blogger Thang Ngo will explore the allure of our modern city and its communities through taste, touch and fragrance.
This will be a virtual event via Zoom.
Please register your attendance below to be sent the Zoom meeting details.
FREE — Everyone Welcome
Click here to register
Image: A street stall in Cabramatta. Source: Noodlies website, used courtesy of Thang Ngo.
Multicultural Sydney: Food, Culture & Community
Thang Ngo sets the scene for our new series of talks that celebrates Sydney and its dynamic multicultural communities, by sharing insights onSydney's demographics and the people from a wide variety of cultural and social backgrounds who live here. Subsequent talks will highlight the food, culture, history and/or heritage of some of Sydney's many vibrant communities and the many ways that they have helped make our city what it is today.
About Thang Ngo
Thang Ngo is uniquely placed to highlight Sydney's demographics and its multicultural locales. Thang is Managing Director of IDENTITY Communications, Australia's largest multicultural marketing agency that specialises using data to understand and reach Australia's diverse communities. As a Councillor in Fairfield over 18 years ago, he started blogging in order to engage with constituents. Later, Thang created Noodlies, a blog celebrating the rich and flavoursome food of migrant eateries in his neighbourhood. Today, Noodlies is one of Australia's most popular food blogs and is credited with helping fuel the popularity of Asian street food, such as Vietnamese pork rolls.