What's On
The Cato Street Conspiracy : The Australian Connection (COSHA)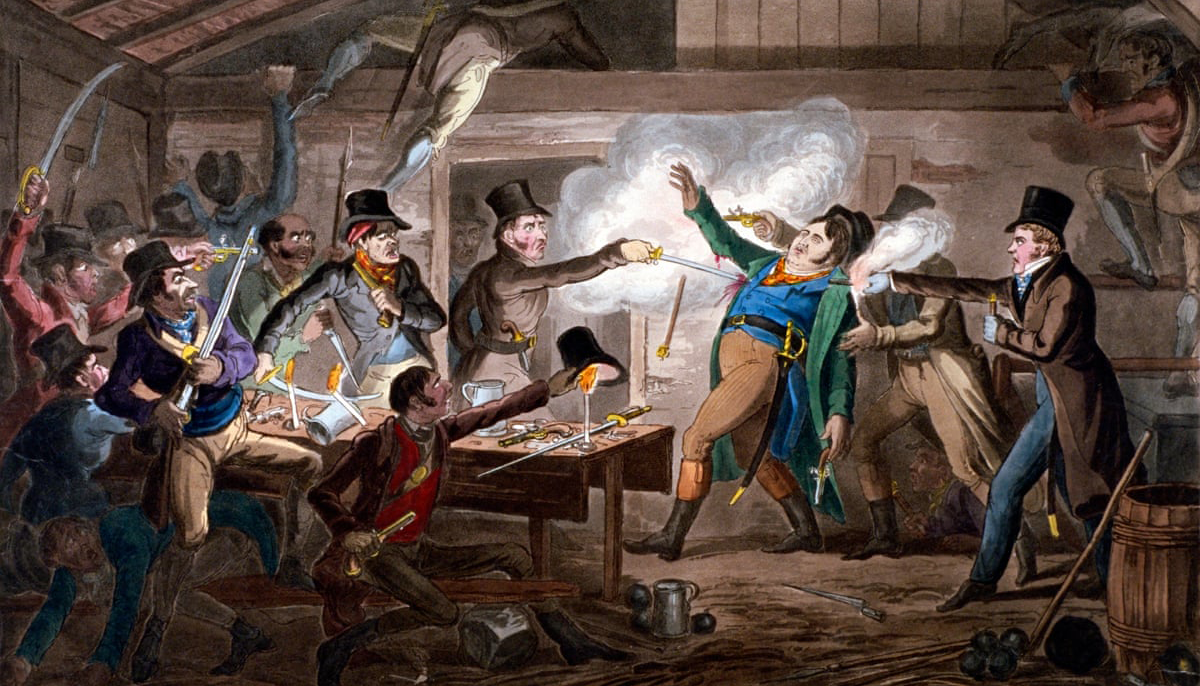 Date & Time
---
Date: Saturday, 12th June 2021
Time: 2:00pm
Venue: Sydney Mechanics School of Arts
Henry Carmichael Theatre, Level 1
280 Pitt Street, Sydney
Cost: $5 COSHA Members/Subscribers
$8 SMSA Members and general entry
Everyone Welcome
No Bookings Required
Image: The Arrest of  the Cato Street Conspirators (1820). Available under Creative Commons Licence via Wikipedia.
Did Guy Fawkes make it to Australia? .
No, but five members of the Cato Street did!
Join the City of Sydney Historical Association to hear amateur historian Kieran Hannon share tales of the interesting lives these convicts made for themselves in Australia. Little known in Australia now the Cato Street group is in the top three groups of conspirators caught in their attempts to change Britain into a people's republic and free Ireland.
Eleven conspirators were tried for high treason and sentenced to death by being 'hung, drawn and quartered'. They were the last in England to ever receive this penalty, and the last in the 1800s to be convicted of high treason.
However, the King respited these harsh sentences to 'hanging and beheading' for five, 'transportation for life' for another five, and 6 months' imprisonment for one.'
Come along and hear the full story.