What's On
The Bureau of Meteorology – Home on the Hill (COSHA)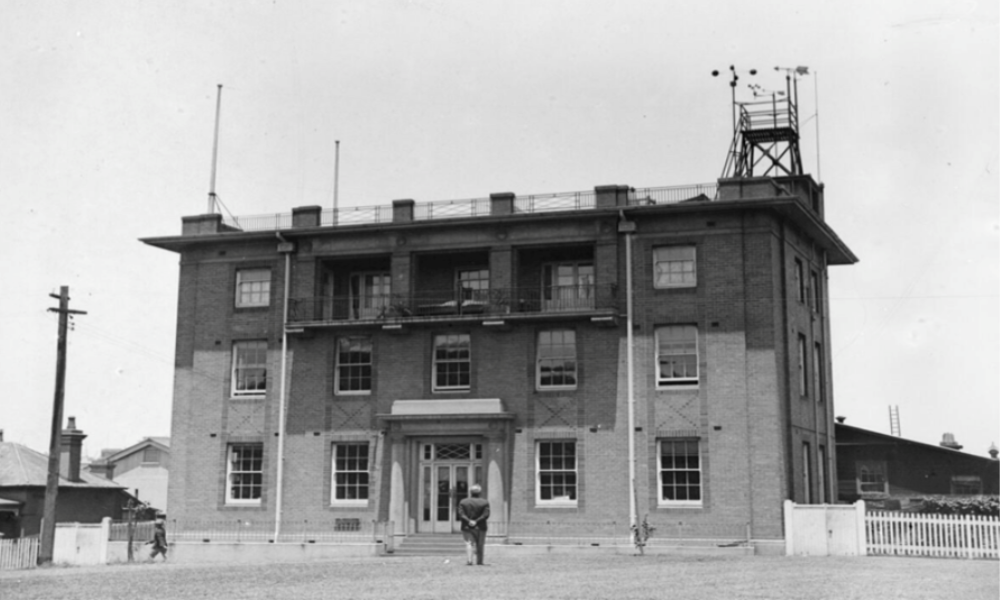 Date & Time
---
We are all familiar with "Weather Man" Dick Whitaker talking about storms in Sydney. But in September  he will tell about some of the storms inside the "BOM" as part of its fascinating history, starting with its performance by the Government Astronomer at the Observatory to its departure from "The Hill" to its modern home today.
In 1908, the Bureau was made a formal part of the Australian Public Service located at the Observatory but with the relationship with the astronomers and the weathermen becoming increasingly testy. In 1922 it was relocated to a purpose built structure near the Observatory where it stayed until 1963. That time involve intense conflict between the Bureau Head and the Government Astronomer while navigating two World Wars, all interspersed with several memorable weather events.  The latest development in its history is the restoration of its dilapidated home on the Hill to become the library for nearby Fort Street Public School, a wonderful outcome that will preserve part of the history of this important national service.
Date: Saturday, 9th September 2023
Time: 2:00pm – 3:00pm
Venue: Sydney Mechanics School of Arts, 280 Pitt Street,
Henry Carmichael Theatre, Level 1
Cost:  Members $5, Visitors $10. Booking not required, please pay at the door.
Everyone Welcome
Image Credit: Dick Fairfax Files.