What's On
The Ballad of Abdul Wade – the untold history of the first Afghan men to come to NSW
Date & Time
---
This event is part of the History Council of NSW's Speaker Connect series, helping to connect history-interested audiences with history experts.
Join us for an insightful look into The Ballad of Abdul Wade with Ryan Butta.
---
Ryan Butta's recently released book, The Ballad of Abdul Wade, tells the untold history of the first Afghan men to come to NSW in the 1890s and their role in building modern Australia. Hear Ryan talk about the inspiring journey that led him to uncover this buried history, which emphasizes the importance of actively seeking out and preserving untold stories from our past. By shining a spotlight on these overlooked voices, Ryan encourages us all to recognize the value of our diverse heritage and take an active role in preserving it for future generations. Through The Ballad of Abdul Wade, Ryan Butta not only unravels an extraordinary tale but also champions the vital role history plays in shaping our collective identity and enriching our cultural heritage.
---
About Ryan Butta's book The Ballad of Abdul Wade
When Afghan entrepreneur Abdul Wade first brought his camel trains to the outback, he was hailed as a hero. Horses couldn't access many remote settlements, especially those stricken by flood or drought, and camel trains rode to the rescue time and time again.
But with success came fierce opposition fuelled by prejudice. The camel was not even classed as an animal under Australian law, and, in a climate of colonial misinformation, hyperbole and fear, camel drivers like Wade were shown almost as little respect. Yet all the while, for those in need, the ships of the desert continued to appear on the outback horizon.
After his interest was piqued by a nineteenth-century photo of a camel train in a country town, Ryan Butta found himself on the trail of Australia's earliest Afghan camel drivers. Separating the bulldust from the bush poetry, he reveals the breadth and depth of white Australian protectionism and prejudice. Told with flair and authority, this gritty alternative history defies the standard horse-powered folklore to reveal the untold debt this country owes to humble dromedaries, their drivers and those who brought them here.
---
About Ryan Butta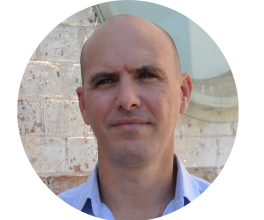 Ryan Butta grew up in regional New South Wales.
Before he started writing he worked in international trade and has lived and worked extensively overseas. He is a writer, author and editor.  When he is not writing Ryan enjoys fly fishing, cooking over flame and telling people that he once played cricket for Argentina. He speaks Spanish and Portuguese but mostly enjoys long silences.
Ryan currently lives in the NSW Hunter Valley with his wife, Carolina, and a Cavoodle called Canela and is working on his second work of Australian history.