What's On
Sydney's Public Sculptures: Gods & Goddesses (COSHA)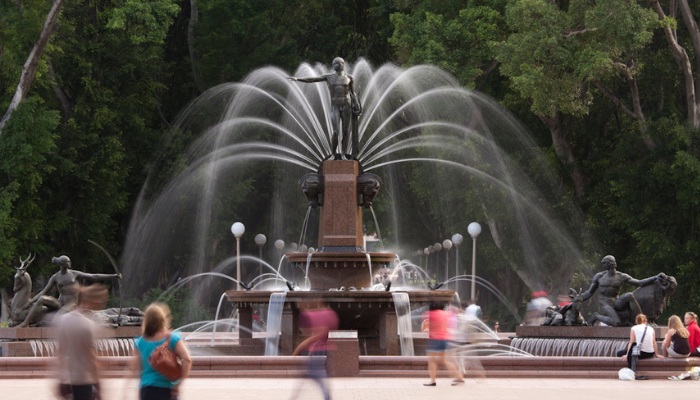 Date & Time
---
Date: Saturday, 10th April 2021
Time: 2:00pm
Venue: Sydney Mechanics School of Arts
Henry Carmichael Theatre, Level 1
280 Pitt Street, Sydney
Cost: $5 COSHA Members/Subscribers
$8 SMSA Members and general entry
Everyone Welcome
No Bookings Required
Image: Archibald Fountain, Hyde Park Sydney 2006. Creative Commons Licence via Wikipedia.
Sydney's Public Sculptures: Gods and Goddesses – The Enduring Appeal
We have an enduring fascination with the gods and goddesses of Greece and Rome, and this talk will be a look at public sculptures in Sydney depicting these characters and Greek myths. Sculptures are spread out in the city, Hyde Park and the Botanical Gardens.
Robijn Alexanda is an Art Historian with a special interest in religious art and symbols and she will give us a completely different look at the sculptures in our city.