What's On
Pine Gap – An American And Australian Intelligence Collection Facility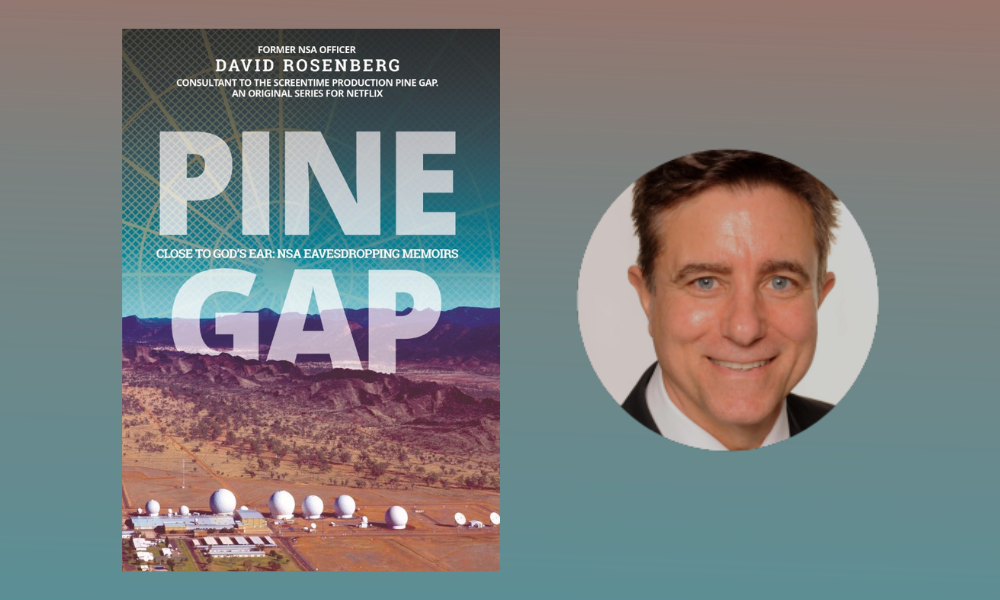 Join us for an insightful look into Pine Gap with David Rosenberg. David will cover what Pine Gap is and what it does, the history of the facility & the types of intelligence collected. He will also delve into communications and weapons intelligence, why Alice Springs was chosen as the location and the future of One Gap.
---
About David Rosenberg's book Pine Gap
In the middle of the Australian outback, 1000 miles from the closest city, the world's most advanced satellite ground station quietly listens. Shrouded in mystery for more than 50 years, the Joint Defence Facility Pine Gap has been an enigma to those who have patiently waited to discover its secrets.
Pine Gap takes the reader on a compelling journey that tells of the facility's central intelligence role during the transitions of three United States presidencies, four Australian Prime Ministers, and international conflicts spanning the end of the Cold War, two wars in Iraq, war in the Balkans, the 'War On Terror', and the emergence of North Korea as a nuclear-armed nation.
Now, Pine Gap provides an insider's account of what really goes on behind the closed doors of one of the largest and most closely guarded intelligence collection facilities in the world. It is a true account of the author's 23 year career with the NSA – including his 18 years in the Australian outback – and it marks the first time a long-serving former NSA officer with a Top Secret – Sensitive Compartmented Intelligence (SCI) security clearance and full access to Pine Gap's operational areas has spoken out.
---
About David Rosenberg

David Rosenberg was employed by the US National Security Agency at Pine Gap, managing his team of Weapons Signals Analysts from 1990-2008.
When he left in 2008, he was the United States government's longest serving technical liaison officer in Australia. He holds a Bachelor's degree in Electrical Engineering and is the author of the first book on weapons signals intelligence by an individual who held the Top Secret security clearance allowing him to work inside Operations, Pine Gap – Close To God's Ear: NSA Eavesdropping Memoirs (2021 – 3rd edition). David is the Technical & Creative Consultant for the Netflix and ABC television series, Pine Gap, produced by Screentime Australia.
Register to attend