What's On
Perspectives on War: Expert Talk and Film Screening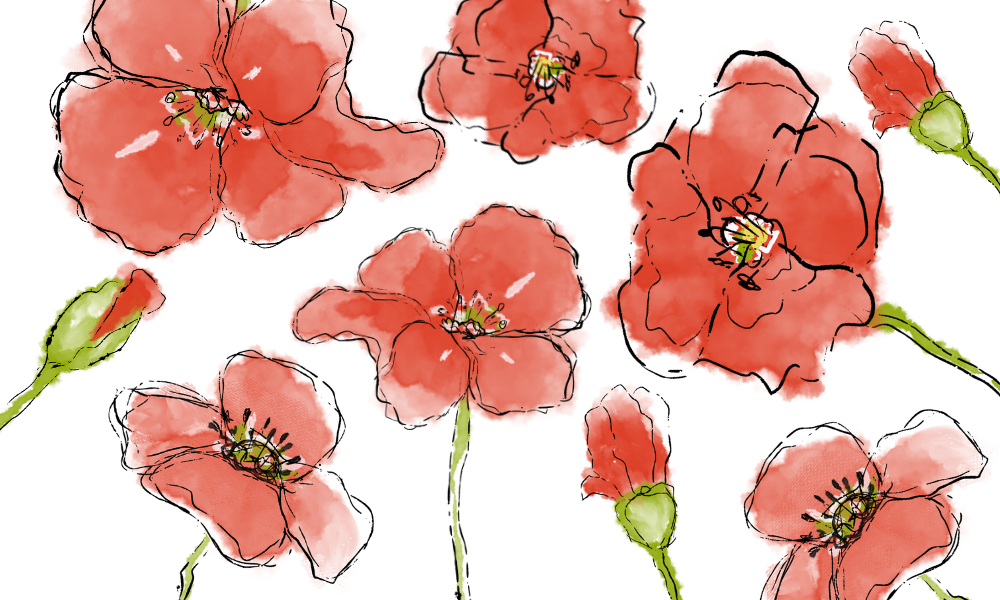 Date & Time
---
Perspectives on War is SMSA's special event to commemorate ANZAC Day. Please join us to hear an expert talk by Dr Emily Brayshaw on Clothing and the Materials of Memory in World War I: Remembering Roland Leighton, have some afternoon tea and watch classic film Stalag 17 (1953).
Event Outline
12.30pm-1.30pm: Expert Talk – Clothing and the Materials of Memory in World War I: Remembering Roland Leighton with Dr. Emily Brayshaw
1.30pm-2.00pm: Interval – afternoon tea served in the foyer
2.00pm-4.30pm: Classic Film Screening – Stalag 17 (1953) – with brief introduction by Peter Rainey
---
About Clothing and the Materials of Memory in World War I: Remembering Roland Leighton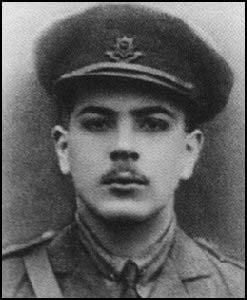 This expert talk by Dr Emily Brayshaw will discuss the role of soldiers' uniforms as second bodies and second graves during World War I, and how women sought comfort from the grief of War through the consumption of new clothes. It will examine this through the story of English soldier and poet, Roland Aubrey Leighton (1895 – 1915). Leighton was engaged to the author Vera Brittain (1893 – 1970) when he shot in the stomach and killed by sniper fire in the trenches of France in World War I. Brittain recalls in her memoir, Testament of Youth (1933), that she was dressing in new clothes for a date with Leighton when his sister telephoned to tell her that he had been killed. Yet Brittain also writes that the bloodied, filthy uniform Leighton was killed in was returned to his family three months after his death, which compounded their grief.
Dress scholars and historians have considered how clothing asserts the continued presence of an absent body, while philosophers have considered how photographs work to erase memories and replace them with counter memories. This lecture will analyse ephemera, including media sources, photographs, and advertisements; and literary sources, including Leighton's and Brittain's letters during World War I, and the memoirs of Leighton's mother and Brittain to give us a unique perspective of WWI through clothing and the materials of memory.
About Dr Emily Brayshaw
Dr Emily Brayshaw is an Honorary Research Fellow at the University of Technology Sydney. Her research interests include fashion, textile and performance costume designs in Europe and America between 1890 and 1930, including dress and costume during World War I, the aesthetics of Kitsch, and the viola. Emily works as a lecturer and tutor in Design History and Thinking and Fashion History and Theory at UTS and as a theatre costume designer in Sydney. She actively researches and publishes in all of these fields.
---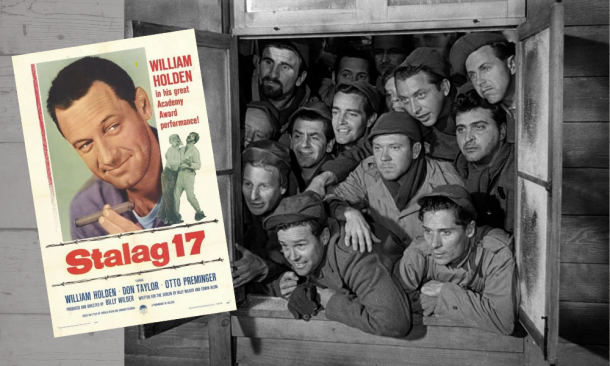 About the Film: Stalag 17 (1953)
Directed by Billy Wilder
Starring William Holden, Otto Preminger, Don Taylor, Peter Graves, Robert Strauss, Sig Ruman, Neville Brand
Comedy | Drama | War | 120 min | PG
Film Synopsis
Stalag 17 (1953) is our 105th Classic Film Screening and our fifth Billy Wilder film. The film is a reworking of the play by Donald Bevan and Edmund Trzcinski. Some believe Stalag 17 was the forerunner of the TV series Hogan's Heroes. William Holden received an Oscar for his performance as Sargent Sefton.
Sefton is suspected by his fellow American POWs in Stalag 17 to be leaking information to the Germans due to his frequent exchanges with the Germans for small luxuries after two men try to escape the prison and are killed. However, Sefton denies their suspicions and seeks to find the true traitor in their midst.
---
This event will be held in person at the Henry Carmichael Theatre, Level 1, 280 Pitt Street Sydney.
Registration to attend this event is essential due to limited capacity.