What's On
Perspectives on War: Author Talk and Film Screening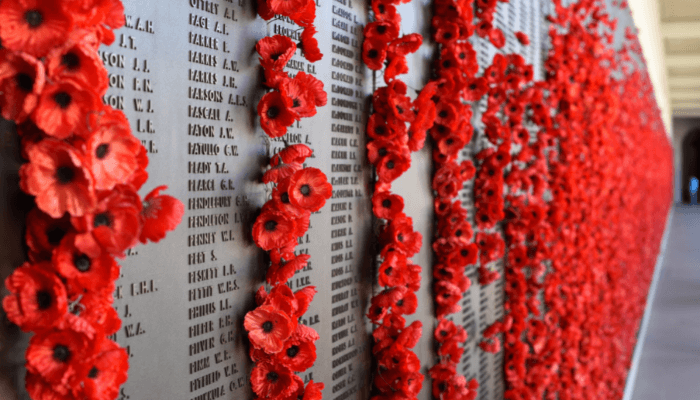 Date & Time
---
Discuss the author talk over a cup of tea and an Anzac biscuit before settling down in the Theatre to watch the film.
EVENT OUTLINE
12.30pm-1.30pm:
Author Talk – Edith Blake's War with Krista Vane-Tempest
1.30pm-2.00pm:
Interval – afternoon tea served in the foyer
2.30pm-4.30pm:
La Grande Illusion screening with a brief introduction by Peter Rainey
This event will be held in person at the Henry Carmichael Theatre, Level 1, 280 Pitt Street Sydney.
Registration to attend this event is essential due to limited capacity.
About the Film
La Grande Illusion (1937)
Directed by Jean Renoir
War/Drama | French, German, English with subtitles | 114 mins | G
Starring ­­­­­­­­­­­­­­­­­­­­­­­­­­­­­­Jean Gabin, Dita Parlo, Pierre Fresnay, Erich von Stroheim
A group of French soldiers struggle with their own class differences after being captured and held in a World War I German prison camp. When the men are transferred to a high-security fortress, they must concoct a plan to escape beneath the watchful eye of an aristocratic German officer.
About Krista Vane-Tempest
Krista Vane-Tempest is the daughter of a teacher and was born and raised in country New South Wales. She studied law, English, history and politics at the Australian National University in Canberra and worked as a lawyer before she started to write.
In 2011 Krista started training to become a volunteer guide at the Australian War Memorial, and soon after became aware of the letters her great aunt Edith Blake wrote home while serving in the First World War, and the seeds for Edith Blake's War were sown.
Krista lives in Canberra and still guides at the Australian War Memorial in her spare time.
About Edith Blake's War
Uncover the extraordinary story of Edith Blake, the only Australian nurse killed in action during the First World War, written by her great niece.
After missing out on joining the Australian Army, in 1915 Edith Blake was one of 130 Australian nurses allocated to the Queen Alexandra's Imperial Nursing Service by the British government. In very personal letters to her family back home, Edith shares her homesickness, frustration with military rules, and the culture shock of Egypt.
Her great niece Krista Vane-Tempest traces Edith's story from training in Sydney to her war service in the Middle East and the Mediterranean; her conflicted feelings about nursing German prisoners of war, to her death in waters where Germany had promised the safe passage of hospital ships.
Free event – all welcome.

Mask wearing is strongly encouraged.
Please be mindful of social distancing.
If you are feeling unwell with COVID-19 symptoms (however mild), please do not come in. We encourage everyone to regularly check the list of alerts on the NSW Health website and follow their advice.
The health of our members, visitors and staff remains our priority and we appreciate your cooperation and patience.

Film image credit: Réalisations d'Art Cinématographique, La Grande Illusion (1937)
The Way We Were
 
This event is part of a new SMSA Series for 2022 called The Way We Were, focusing on Australian history topics.