What's On
Navigating Teen Mental Health for Grandparents & Carers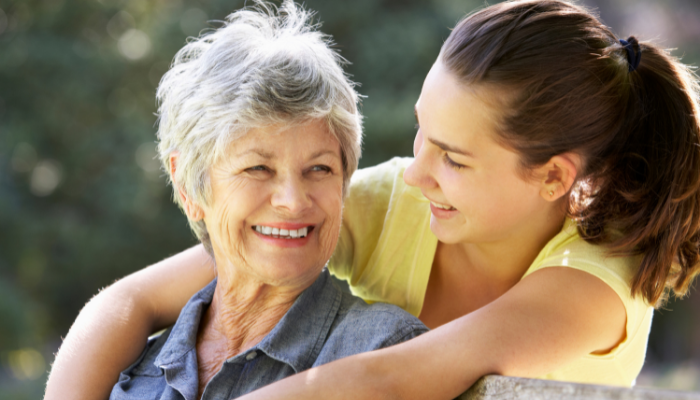 Date & Time
---
In person talk with guest speakers from Black Dog Institute
Come along to this special event about the mental health of the young people in your lives, presented with expert insights from our guest speakers from Black Dog Institute.
The past few years have had a huge impact on the social and emotional wellbeing of young people. We welcome you to join us for an engaging panel discussion to educate us all on how we can better understand and support youth mental health.
Guest presenter Shai Mikus will share her lived experience and the Institute's presentation that has been specially developed for grandparents, parents and community-based carers of young people. She will be joined by GP Consultant Dr Jan Orman in a lively discussion to explore this topic and take on your questions about supporting the mental health of the upcoming generation.
Event participants will learn how to spot early warning signs of mental health issues, when and where to seek help and how to support a young person they care about.
Event Details
This event will be held in person at SMSA's Henry Carmichael Theatre at Level 1, 280 Pitt Street Sydney.
Free event – registration to attend this event is essential due to limited capacity.
BOOKINGS ESSENTIAL – REGISTER HERE
For a guide on how to register your attendance at our events using Eventbrite, click here.
About Shai Mikus
Shai is a Youth program leader living in Sydney. She has been a volunteer presenter for Black Dog Institute since 2014, and has a Bachelor of Psychological Studies with plans to do a Masters in Social Work.
Shai is passionate about instigating change in the community through facilitating awareness. She was diagnosed with depression, anxiety and PTSD at the age of 14 and is particularly passionate about helping young people and the parents, carers, grandparents and community members who support them as a result.
About Dr Jan Orman
Jan Orman is a Sydney GP with a longstanding interest in primary care mental health. She has a Masters in Psychological Medicine (CBT) and has worked as a facilitator and GP consultant with the Black Dog Institute's Professional Education Team for almost two decades in tandem with her work in general practice.
After almost 20 years with the University of Sydney student health centre, Jan is passionate about how teens and young adults can be encouraged and supported in their self-care. Jan has a particular interest in promoting how e-resources can enable youth and adult help-seekers alike in the pursuit of emotional and social wellbeing.
About Black Dog Institute
Mental health issues will affect 1 in 5 Australians every year. Anxiety disorders are often the most common mental health challenge, followed by depression.
Mental illness can be overwhelming, crippling and isolating. The Black Dog Institute has a vision of a mentally healthier world. Black Dog brings together the strength of a medical research institute and a not-for profit organisation, dedicated to improving the lives of people affected by poor mental health. Black Dog aims to significantly reduce the incidence of mental illness and suicide, remove stigma and empower all people to live the most mentally healthy life possible.
Mask wearing is strongly encouraged.
Please be mindful of social distancing.
If you are feeling unwell with COVID-19 symptoms (however mild), please do not come in. We encourage everyone to regularly check the list of alerts on the NSW Health website and follow their advice.
The health of our members, visitors and staff remains our priority and we appreciate your cooperation and patience.

Health and Wellbeing

This event is part of the SMSA Series for 2022 called Health and Wellbeing, focusing on physical and mental health.