What's On
Left Wingers and Bohemians of 20th Century Sydney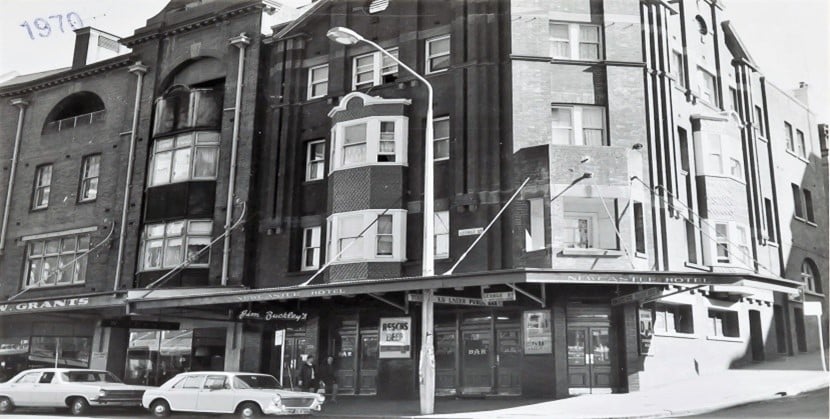 Date & Time
---
Archaeologist Wayne Johnson will be focusing on the 20th century, with mentions of the art-cinema in the 1930s, touching on the Communists and ASIO but with an emphasis on the 1950s-1970s left wing push and the likes of Robert Hughes, Germaine Greer, Margaret Fulton etc.
A lot of this centers on the Newcastle Hotel, one of Sydney's best-known bohemian hotels, the haunt of artists, actors, entertainers and journalists. On the corner of George Street and Sussex Street.
Date: Saturday, 8th July 2023
Time: 2:00pm – 3:00pm
Venue: Sydney Mechanics School of Arts, 280 Pitt Street,
Henry Carmichael Theatre, Level 1
Cost:  Members $5, Visitors $10. Booking not required, please pay at the door.
Everyone Welcome
Image Credit: Butlin collection ANU.