What's On
Knitting & Crochet Group 2023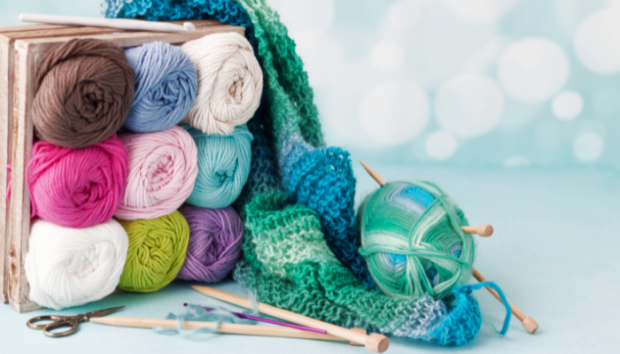 Date & Time
---
*UPDATE: This group is currently full and will operate on a waitlist basis. Please contact the Group Coordinator if you'd like to join the waitlist.
Members, please join us for a fun, crafty get-together over crochet or knitting.
We welcome knitters and crocheters of all skill levels to join us.
You are welcome to take part in our ongoing group project or bring your own project along.
In 2023, the group will meet on the first and third Wednesday of each month from 10:00-1:00.
Covid-19 Safety Requirements 
Mask wearing is strongly recommended at all times unless eating/drinking.
Please observe social distancing guidelines.
Please do not come in if you feel at all unwell.
Group Coordinators
Zena Lovison – 0422 579 913
Members' Group 
Group Project
The group is working on one project at the moment:
Wrap with Love — knitted squares that will be donated to Wrap with Love and used to create blankets for people in need in Australia and around the world.
If you participate in the project above, all materials will be supplied.
You are also welcome to bring along your own projects.
Dates
The group will meet on the first and third Wednesday of each month in 2023 from 10:00-1:00.
The dates and locations of these sessions may change during the year. Please check the SMSA website and our enews for updates. The Group Coordinators will also keep members informed.
Wednesday, January 4th 2023
Wednesday, January 18th 2023
Wednesday, February 1st 2023
Wednesday, February 15th 2023
Wednesday, March 1st 2023
Wednesday, March 15th 2023
Wednesday, April 5th 2023
Wednesday,  April 19th 2023
Wednesday,  May 3rd 2023
Wednesday,  May 17th 2023
Wednesday, June 7th 2023
Wednesday, June 21st 2023
Wednesday, July 5th 2023
Wednesday, July 19th 2023
Wednesday, August 2nd 2023
Wednesday, August 16th  2023
Wednesday, September 6th 2023
Wednesday, September 20th 2023
Wednesday, October 4th 2023
Wednesday, October 18th 2023
Wednesday,  November 1st 2023
Wednesday,  November 15th 2023
Wednesday,  December 6th 2023
Wednesday,  December 20th 2023