What's On
In Her Own Image: Greek-Australian Women (COSHA)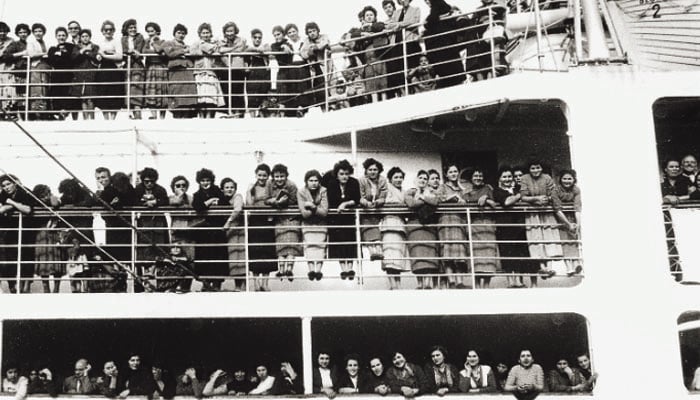 Date & Time
---
Date: Saturday, 8th May 2021
Time: 2:00pm
Venue: Sydney Mechanics School of Arts
Henry Carmichael Theatre, Level 1
280 Pitt Street, Sydney
Cost: $5 COSHA Members/Subscribers
$8 SMSA Members and general entry
Everyone Welcome
No Bookings Required
Covid regulations will be observed.
Photo courtesy N. Pirtidis, from the In Their Own Image: Greek-Australians. National Project Archives, Macquarie University.>/small>

In Her Own Image: Greek-Australian Women, a talk by Leonard Janiszewski and Effy Alexakis.
The stories of Greek-Australian women over almost 200 years reveal and revel in individual and collective successes, failures, hopes and dreams. Of an Australia of challenges, a Greece of memory and a faith in the unfolding of a potentially unlimited future. This presentation attempts to instigate a commencement along the road of detailed inquiry into a historical understanding of Greek-Australian women.