What's On
VIRTUAL TALK From the Majestic to the Mundane with Richard White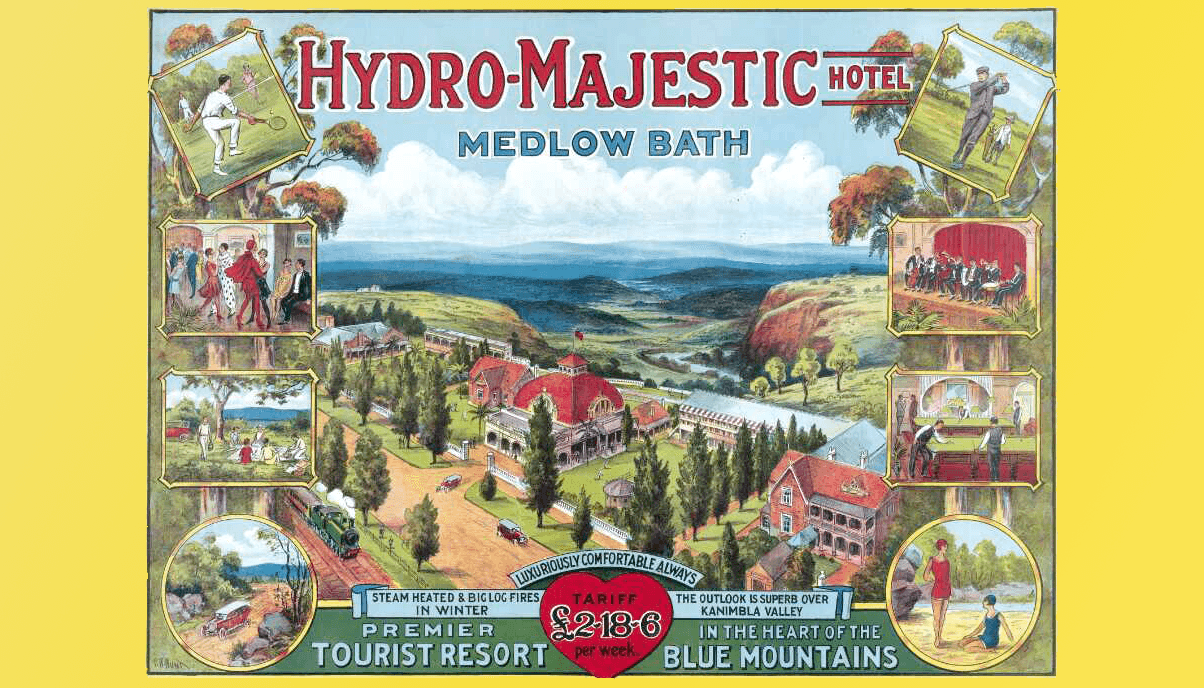 Date & Time
---
MISSED THIS TALK?
VIEW RECORDING BELOW
From the Majestic to the Mundane — Australia's Spas from Past to Present
The Hydro Majestic, created in 1904 by retail giant Mark Foy, was the epitome of Australia's spa culture. With no expense spared on lavish décor, a hydropathy clinic with a German doctor, and luxuries and mod cons such as Turkish coffee and a telephone in every room, it thrived as a retreat for the rich and famous well into the 1920s and 1930s.
Science and notions of cosmopolitanism sparked the popularity of spas in Australia from the 1860s. Yet the sophistication of the Hydro was not apparent in other spas which were generally more inclusive and democratic.
Although spas great and small went into decline from the middle of the 20th century, they have experienced a remarkable revival in the 21st, influenced by several factors, not least the commodification of their history.
Travel historian Richard White surveys the history of a range of mineral spas in Australia and dips into some of the many excellent Australian spas in operation today.
---
Associate Professor Richard White
Richard White taught Australian history and the history of travel and tourism at the University of Sydney from 1989 to 2013. His publications include Inventing Australia, The Oxford Book of Australian Travel Writingand On Holidays: A History of Getting Away in Australia. He was co-editor of the journal History Australiafrom 2008 to 2013 and is currently working on the history of 'history tourism' in Australia and a new edition of Symbols of Australia(co-edited with Melissa Harper).
MISSED THIS VIRTUAL TALK?
You can watch the full Zoom recording of our event here: