What's On
Film Matinee: The Castle (1997)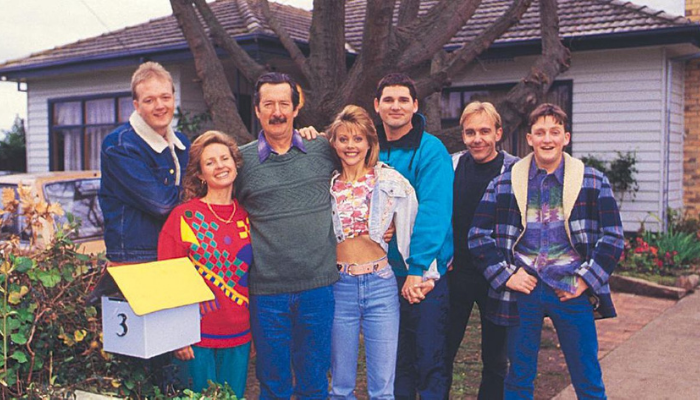 Date & Time
---
Join us to watch this Australian cult classic with an introduction by SMSA member, Peter Rainey. 
Free event – all welcome.
We are a COVID Safe organisation.
In line with NSW Health orders, visitors to our Theatre will be required to register their details with the Service NSW COVID Safe QR code.
Mask wearing is encouraged. Please observe social distancing guidelines.
If you are feeling unwell with COVID-19 symptoms (however mild) or have visited a hotspot in the past 14 days, please do not come in. We encourage everyone to regularly check the list of hotspot locations and alerts on the NSW Health website and follow their advice.
The health of our members, visitors and staff remains our priority and we appreciate your cooperation and patience.
Image credits: Working Dog Productions, The Castle, 1997
The Castle (1997)
Directed by Rob Sitch
Comedy | English | 84 mins | M
Starring Michael Caton, Anne Tenney, Stephen Curry, Anthony Simcoe, Sophie Lee and Wayne Hope as the Kerrigan Family, as well as Tiriel Mora, Robyn Nevin, Eric Bana, Costas Kilias and Charles 'Bud' Tingwell.
The Kerrigan family's simple domestic bliss in suburban Melbourne is threatened when government authorities try to force them to vacate their home to expand the neighbouring airport. The family decide to fight for their beloved home, engaging an inexperienced lawyer acquaintance to defend their case, which eventually takes them all the way to the High Court.
Winner of Best Original Screenplay and nominated for three other awards at the 1997 AFI (Australian Film Institute) awards.
Guest Speaker
The film will be introduced and given context by Peter Rainey, an SMSA member and cinema enthusiast, who returns to an earlier passion for films as a Program Director for a Queensland Cinema Group, now that he has retired after 40 years in the education profession.
Event details
This event will be held in person at our newly renovated Henry Carmichael Theatre, Level 1, 280 Pitt Street Sydney.
Registration to attend this event is essential due to limited capacity (as per COVID-19 safety regulations). 
Should NSW Health rules change in relation to reduced venue capacity, we reserve the right to cancel your registration and will contact you if this is the case.