What's On
Film Matinee: Taxi Driver (1976)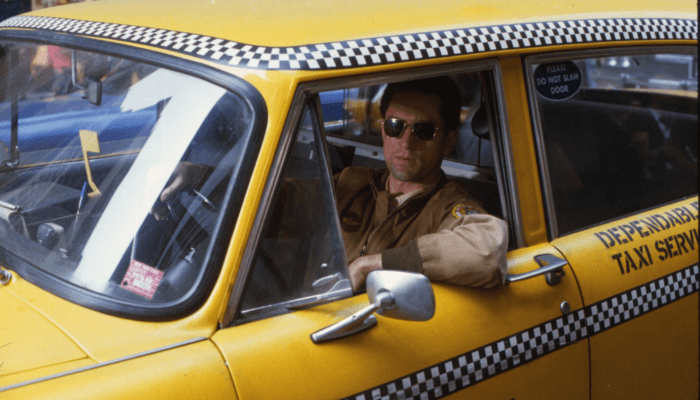 Date & Time
---
Image credits: Bill/Phillips Productions, Italo-Judeo Productions, Taxi Driver (1976)
Taxi Driver (1976)
Drama | English | 114 mins | R18+
Directed by Martin Scorsese
Starring Robert De Niro, Jodie Foster, Cybill Shepherd, Harvey Keitel, Peter Boyle, Leonard Harris, and Albert Brooks.
Join us for SMSA's 100th Classic Film screening!
Set in a decaying and morally bankrupt New York City following the Vietnam War, the film follows Travis Bickle (De Niro), a taxi driver and veteran, and his deteriorating mental state as he works nights in the city.
The film received numerous accolades including the 1976 Cannes Film Festival's Palme d'Or, and four nominations at the 49th Academy Awards, including for Best Picture, Best Actor (for De Niro), and Best Supporting Actress (for Foster).
Many critics see Taxi Driver as one of the great films of the last 50 years.
Guest Speaker
The film will be introduced and given context by Peter Rainey, an SMSA member and cinema enthusiast, who returns to an earlier passion for films as a Program Director for a Queensland Cinema Group, now that he has retired after 40 years in the education profession.
Event details
This event will be held in person at our Henry Carmichael Theatre, Level 1, 280 Pitt Street Sydney.
Registration to attend this event is essential.
N.B. This film is rated R18+ and this screening is intended for those 18 years and older only.
Should NSW Health rules change in relation to reduced venue capacity, we reserve the right to cancel your registration and will contact you if this is the case.