What's On
Film Matinee: Casablanca (1942)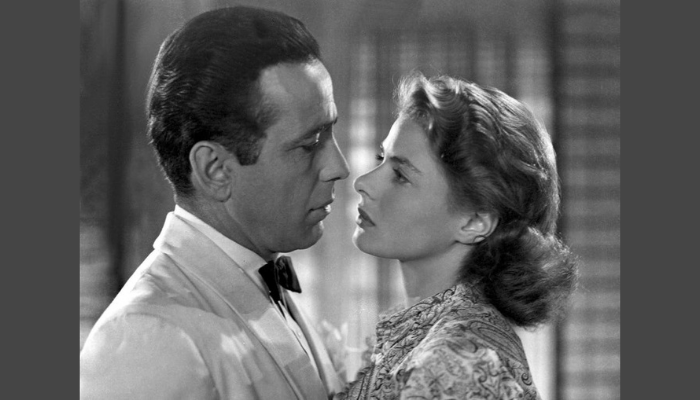 Date & Time
---
Casablanca (1942)
Directed by Michael Curtiz
Romance / Drama | English | 102 mins | PG
Starring Humphrey Bogart, Ingrid Bergman, Paul Henreid, Claude Rains, Conrad Veidt, Peter Lorre
Rick Blaine (Humphrey Bogart), who owns a popular nightclub in Casablanca, discovers his old flame Ilsa (Ingrid Bergman) is in town with her husband, Victor Laszlo (Paul Henreid). Laszlo is a resistance leader from Czechoslovakia, and with Nazis on his tail, Ilsa turns to Rick to help them flee the country.
Winner of three Academy Awards (1944) for Best Picture, Best Director and Best Writing, Screenplay.
Guest Speaker
The film will be introduced and given context by Peter Rainey, an SMSA member and cinema enthusiast, who returns to an earlier passion for films as a Program Director for a Queensland Cinema Group, now that he has retired after 40 years in the education profession.
Event details
This event will be held in person at our Henry Carmichael Theatre, Level 1, 280 Pitt Street Sydney.
Registration to attend this event is essential.
Join us to watch this classic film with an introduction by SMSA member, Peter Rainey. 
Free event – all welcome.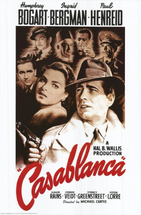 Image credits: Warner Bros. Pictures, Casablanca, 1942
Mask wearing is strongly encouraged.
Please be mindful of social distancing.
If you are feeling unwell with COVID-19 symptoms (however mild), please do not come in. We encourage everyone to regularly check the list of alerts on the NSW Health website and follow their advice.
The health of our members, visitors and staff remains our priority and we appreciate your cooperation and patience.
Should NSW Health rules change in relation to reduced venue capacity, we reserve the right to cancel your registration and will contact you if this is the case.