What's On
Collapse and everything after: what can we learn from the fall of ancient civilisations?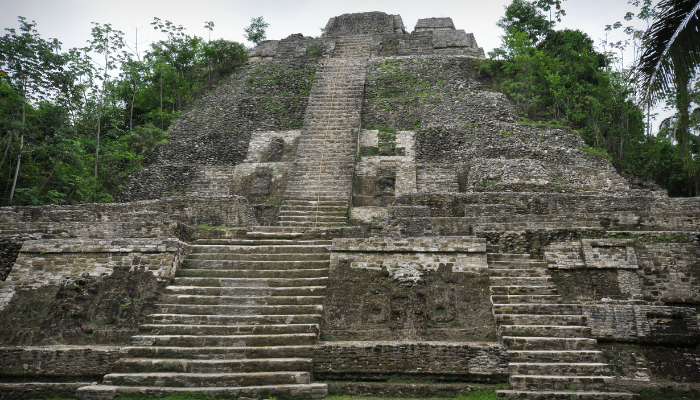 Date & Time
---
In person talk with Associate Professor Dan Penny
Associate Professor Dan Penny of the School of Geosciences at the University of Sydney joins us in person to talk about his multidisciplinary research into ancient civilisations and what we can learn from them in relation to our own current issues with climate change…
The abandoned ruins of once great civilisations capture our imaginations. Invariably, these places are understood in pejorative terms – as loss, failure, collapse and abandonment. In recent years these historic instances of 'collapse' have often been associated with past climatic instability.
However, new multidisciplinary research is also revealing them to be sites of persistence, resilience and adaptation to change. As such, past societies provide valuable lessons for the modern world, particularly as we move into a century of profound climatic disruption.
This talk will reveal how ongoing scientific research in Southeast Asia and Central America is changing our understanding of 'collapse', and providing clues as to how we might best confront our own climatic future.
Event Details
This event will be held in person at SMSA's Henry Carmichael Theatre at Level 1, 280 Pitt Street Sydney.
Free event – registration to attend this event is essential due to limited capacity.
For a guide on how to register your attendance at our events using EventBrite, click here.
About Dan Penny
Dan Penny is an Associate Professor in the School of Geosciences at the University of Sydney. Dan's research is focussed on the response of environments and human communities to climatic variability over long periods of time. The aim of this research is to reveal the complex mechanistic interaction between humanity and the rest of the earth system. He has worked throughout the tropical regions of the earth for nearly 30 years, focussing particularly on the fate of historic cities of the Khmer in mainland Southeast Asia and the Maya in Central America.
Associate Professor Dan Penny joins us to explore what we can learn from the fall of ancient civilisations.
Free event – all welcome. 
Mask wearing is strongly encouraged.
Please be mindful of social distancing.
If you are feeling unwell with COVID-19 symptoms (however mild), please do not come in. We encourage everyone to regularly check the list of alerts on the NSW Health website and follow their advice.
The health of our members, visitors and staff remains our priority and we appreciate your cooperation and patience.