What's On
Classic Film Night: To Be or Not to Be (1942)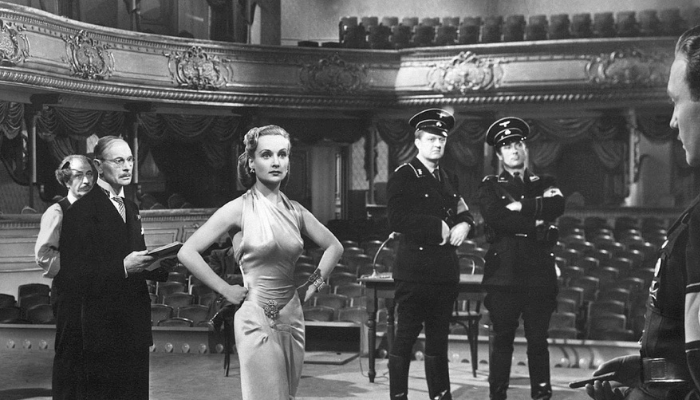 Date & Time
---
Directed by Ernst Lubitsch
Starring Carole Lombard, Jack Benny, Robert Stack, Felix Bressart, Sig Ruman
Comedy, War | English | 99 mins | PG
During the Nazi occupation of Poland, an acting troupe becomes embroiled in a Polish soldier's efforts to track down a German spy.
One of the great satires on war in the vein of Catch 22 and Dr Strangelove and one of the great comedies about the theatre.
Guest Speaker
The film will be introduced and given context by Peter Rainey, an SMSA member and cinema enthusiast, who returns to an earlier passion for films as a Program Director for a Queensland Cinema Group, now that he has retired after 40 years in the education profession.
Event details
This event will be held in person at our Henry Carmichael Theatre, Level 1, 280 Pitt Street Sydney.
Registration to attend this event is essential.
Should NSW Health rules change in relation to reduced venue capacity, we reserve the right to cancel your registration and will contact you if this is the case.