What's On
Classic Film Night: The Night of the Hunter (1955)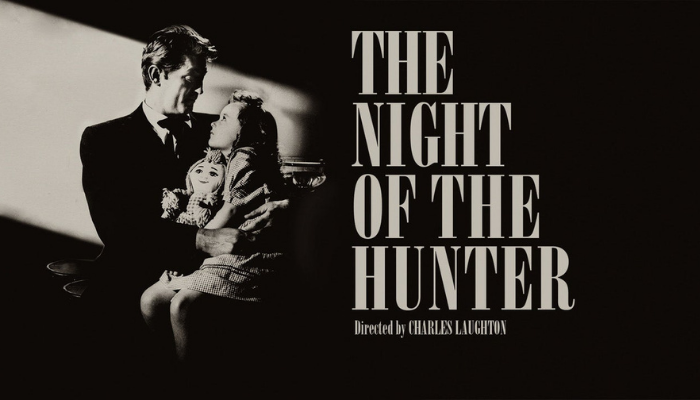 Date & Time
---
Join us to watch this classic thriller in 16mm film, with an introduction by SMSA member, Peter Rainey.
Free event – all welcome
THIS EVENT IS AT CAPACITY and registrations have closed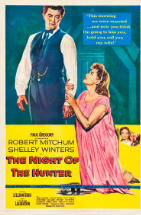 We are a COVID Safe organisation.
In line with NSW Health orders, visitors to our Theatre will be required to register their details with the Service NSW COVID Safe QR code.
Mask wearing is encouraged. Please be mindful of social distancing guidelines.
If you are feeling unwell with COVID-19 symptoms (however mild) or have visited a hotspot in the past 14 days, please do not come in. We encourage everyone to regularly check the list of hotspot locations and alerts on the NSW Health website and follow their advice.
The health of our members, visitors and staff remains our priority and we appreciate your cooperation and patience.
Image credits: Paul Gregory Productions and United Artists Corp, The Night of the Hunter 1955
The Night of the Hunter (1955)
Directed by Charles Laughton
Crime, Thriller, Film-Noir | English | 92 mins | M
Starring Robert Mitchum, Shelley Winters, Lillian Gish, Billy Chapin and Sally Jane Bruce
In West Virginia in the 1930s, the Rev. Harry Powell (Robert Mitchum) is a self-appointed preacher and serial killer who targets women. Serving time in prison for car theft, he meets condemned murderer Ben Harper (Peter Graves), who confesses to hiding $10,000 in stolen loot. Released from jail, Powell is obsessed with finding the money, and he tracks down Harper's widow, Willa (Shelley Winters), and her two children, John (Billy Chapin) and Pearl (Sally Jane Bruce).
The screenplay by James Agee was based on the 1953 novel of the same title by Davis Grubb.
Guest Speaker
The film will be introduced and given context by Peter Rainey, an SMSA member and cinema enthusiast, who returns to an earlier passion for films as a Program Director for a Queensland Cinema Group, now that he has retired after 40 years in the education profession.
Event details
This event will be held in person at our newly renovated Henry Carmichael Theatre (formerly known as the Mitchell Theatre), Level 1, 280 Pitt Street Sydney.
Registration to attend this event is essential due to limited capacity (as per COVID-19 safety regulations). 
THIS EVENT IS AT CAPACITY and registrations have closed
Should NSW Health rules change in relation to reduced venue capacity, we reserve the right to cancel your registration and will contact you if this is the case.