What's On
Classic Film Night: Sansho the Bailiff (1954)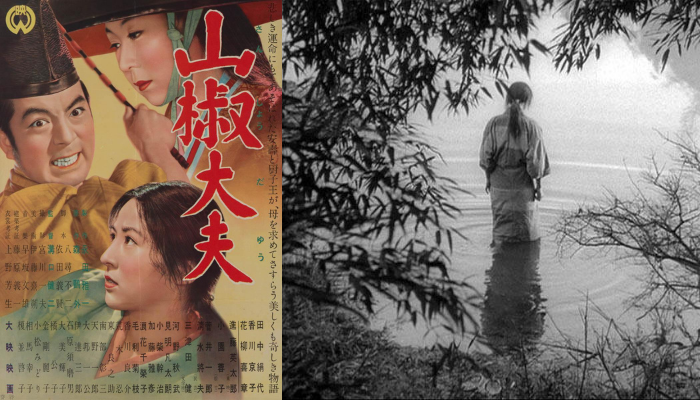 Date & Time
---
Join us to watch this Japanese classic in 16mm film, with an introduction by SMSA member, Peter Rainey.
Free event – all welcome
We are a COVID Safe organisation.
In line with NSW Health orders, visitors to our Theatre will be required to register their details with the Service NSW COVID Safe QR code.
Mask wearing is strongly encouraged. Please wear a mask during this event for the safety of all guests.
If you are feeling unwell with COVID-19 symptoms (however mild) or have visited a hotspot in the past 14 days, please do not come in. We encourage everyone to regularly check the list of hotspot locations and alerts on the NSW Health website and follow their advice.
The health of our members, visitors and staff remains our priority and we appreciate your cooperation and patience.
Image credit: Daiei Motion Picture Company, Sansho Dayu, 1954
Sansho the Bailiff (Sansho Dayu) 1954
Directed by Kenji Mizoguchi
Drama | Japanese with English subtitles | 124 mins | Not Rated
Starring Kinuyo Tanaka, Yoshiaki Hanayagi, Kyôko Kagawa
While on a journey to visit their father, a banished governor, Zushio (Yoshiaki Hanayagi) and Anju (Kyoko Kagawa) are attacked, separated from their mother, Tamaki (Kinuyo Tanaka), and sold as slaves to an estate managed by the brutal Sansho (Eitaro Shindo). The children grow up as slaves on the estate, but when Anju hears a newly acquired slave singing song that mentions their names, they realise their mother may still be alive and make plans to find her.
A film of unparalleled beauty by the great Japanese Master Kenji Mizoguchi.
Winner of the Top 10 Film Award, Cahiers du Cinéma 1960 and the Silver Lion award, Venice Film Festival 1954. Nominee for the Golden Lion award, Venice Film Festival 1954.
Guest Speaker
The film will be introduced and given context by Peter Rainey, an SMSA member and cinema enthusiast, who returns to an earlier passion for films as a Program Director for a Queensland Cinema Group, now that he has retired after 40 years in the education profession.
Event details
This event will be held in person at our newly renovated Henry Carmichael Theatre (formerly known as the Mitchell Theatre), Level 1, 280 Pitt Street Sydney.
Registration to attend this event is essential due to limited capacity (as per COVID-19 safety regulations). 
Should NSW Health rules change in relation to reduced venue capacity, we reserve the right to cancel your registration and will contact you if this is the case.