What's On
Billy Wilder's The Apartment (1960)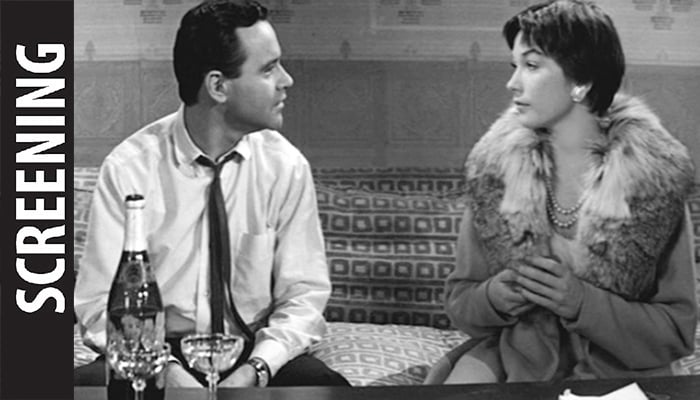 Date & Time
---
Classic Film Night
In The Apartment (1960, dir. Billy Wilder), Jack Lemmon is an insurance clerk, CC Baxter, who allows his company's executives to use his city apartment for their extra-marital affairs. His attempts to woo Fran, the company elevator operator (Shirley MacLaine), seem doomed to failure when he discovers that she is rendezvousing with his boss in his own apartment.
In the years since its release, The Apartment has come to be regarded as one of the greatest American films ever made, appearing in lists by the American Film Institute and Sight and Sound magazine, and being selected by the United States Library of Congress for preservation in the National Film Registry.
FREE — EVERYONE WELCOME
No Bookings Required
The Apartment (1960)
Directed by Billy Wilder
Screenplay by Billy Wilder and I.A.L Diamond
Starring Shirley MacLaine,  Jack Lemmon and Fred McMurray
Guest Speaker
The film will be introduced and given context by Peter Rainey, an SMSA member and cinema enthusiast, who returns to an earlier passion for films as a Program Director for a Queensland Cinema Group, now that he has retired after 40 years in the education profession.