What's On
VIRTUAL TALK How to be Australian with Ashley Kalagian Blunt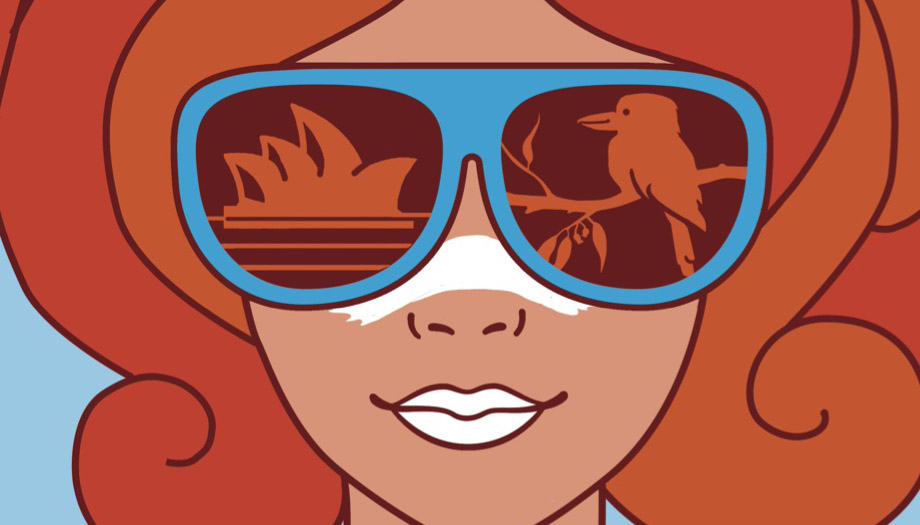 Date & Time
---
Join Ashley Kalagian Blunt for a virtual chat about Australian identity and culture through the eyes of a slightly anxious Canadian.
How to be Australian presents a fresh, funny and heartfelt view of Life Down Under from an outsider's perspective In the tradition of They're a Weird Mob. It is love letter to the baffling, charming place that Ashley now calls home.
MISSED THIS TALK?
VIEW RECORDING BELOW
As a new Australian, I laughed out loud at the sharpness of Kalagian Blunt's keen observations, the drollerie of her self-deprecating reflections. But under the humour are strands of serious research and earnest endeavour, a wish to address the questions we ask ourselves. Where do I fit in? How will I find a home for my heart?
– Vicki Laveau-Harvie, winner of the 2019 Stella Prize
About How to Be Australian
When Ashley persuades her new husband Steve to leave snowy Canada and join her for a year Down Under, she looks forward to an easy transition. After all, Australia's just Canada with more sunshine and strange animals, right?
But they soon discover things aren't so simple. Steve struggles to settle and Ashley fears he will come to regret both the move and the marriage – especially after she loses her wedding ring on Bondi Beach. Baffled, homesick and increasingly anxious (in a land renowned for 'no worries'), she is preparing to return to Canada when Steve shockingly announces that he wants to stay in Australia. Forever.
For the sake of her marriage and her happiness, Ashley must find an Australia she can belong to: she decides to travel the country, learn its history, decode its cultural quirks and connect with as many residents as she can meet.
About Ashley Kalagian Blunt
Ashley Kalagian Blunt's memoir How to Be Australian is hailed by Walter Mason as 'filled with affectionate humor and an occasionally serious eye to what makes Australia special'. Her first book, My Name Is Revenge, was shortlisted for the 2019 Woollahra Digital Literary Award and was a finalist in the 2018 Carmel Bird Digital Literary Award. An award-winning speaker and former teacher, she lived and worked in Canada, Korea, Peru and Mexico before moving to Australia.
MISSED THIS VIRTUAL TALK?
You can watch the full Zoom recording of our event here: